The vision for the "collab tool" is to streamline and enhance the storing, viewing, accessing, and distributing of digital assets within the context of personal, team and cross-divison use.
01
USER INTERVIEWS
After identifying our core users, we set out to interview them in hopes of gaining insights into their needs and workflow process. The dialogues had revealed unexpected pain-paints while validating and invalidating our assumptions alike.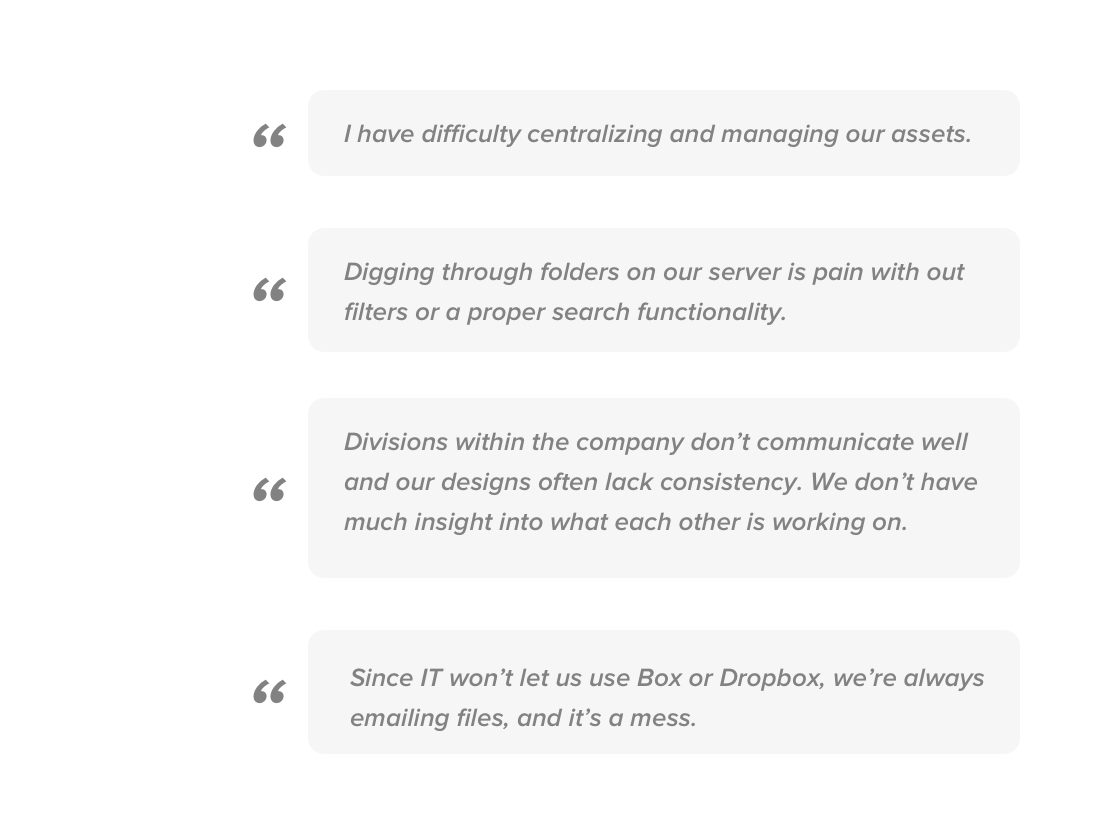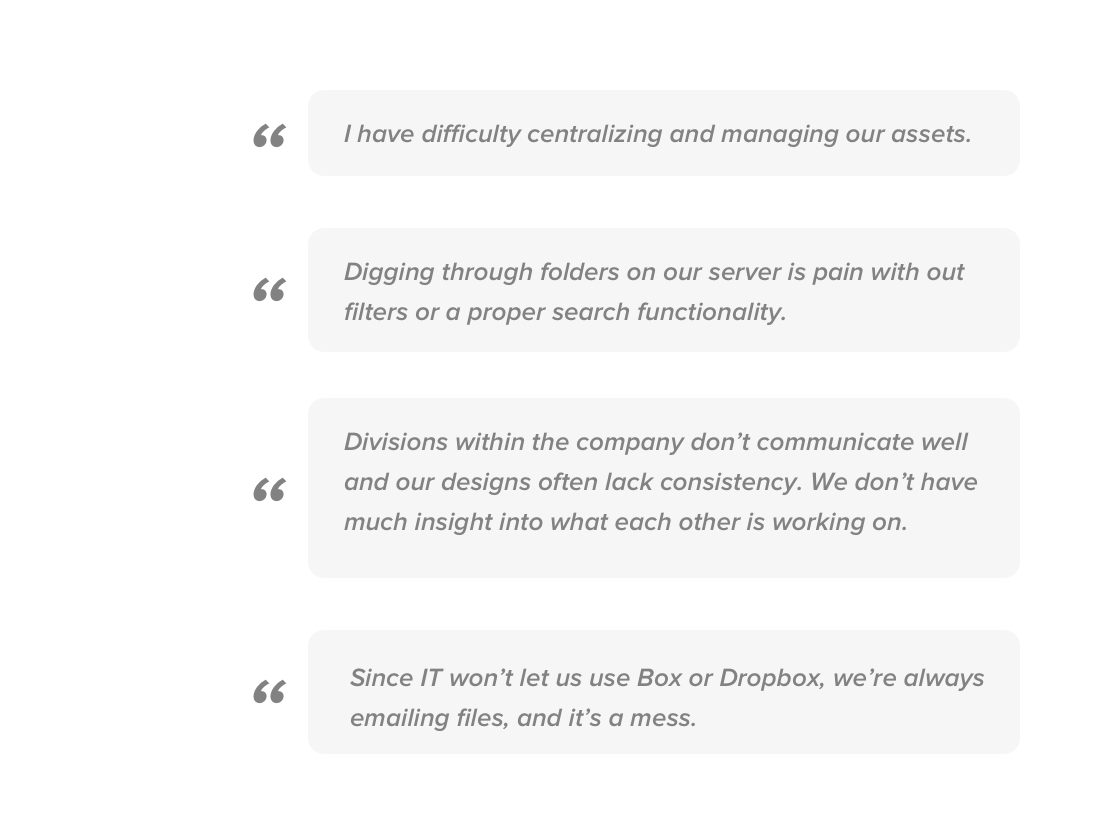 02
CARD SORTING
Before going any further, we gathered a group of people that might be potential users of this tool. This group included designers, directors, project managers and a VP of digital strategy.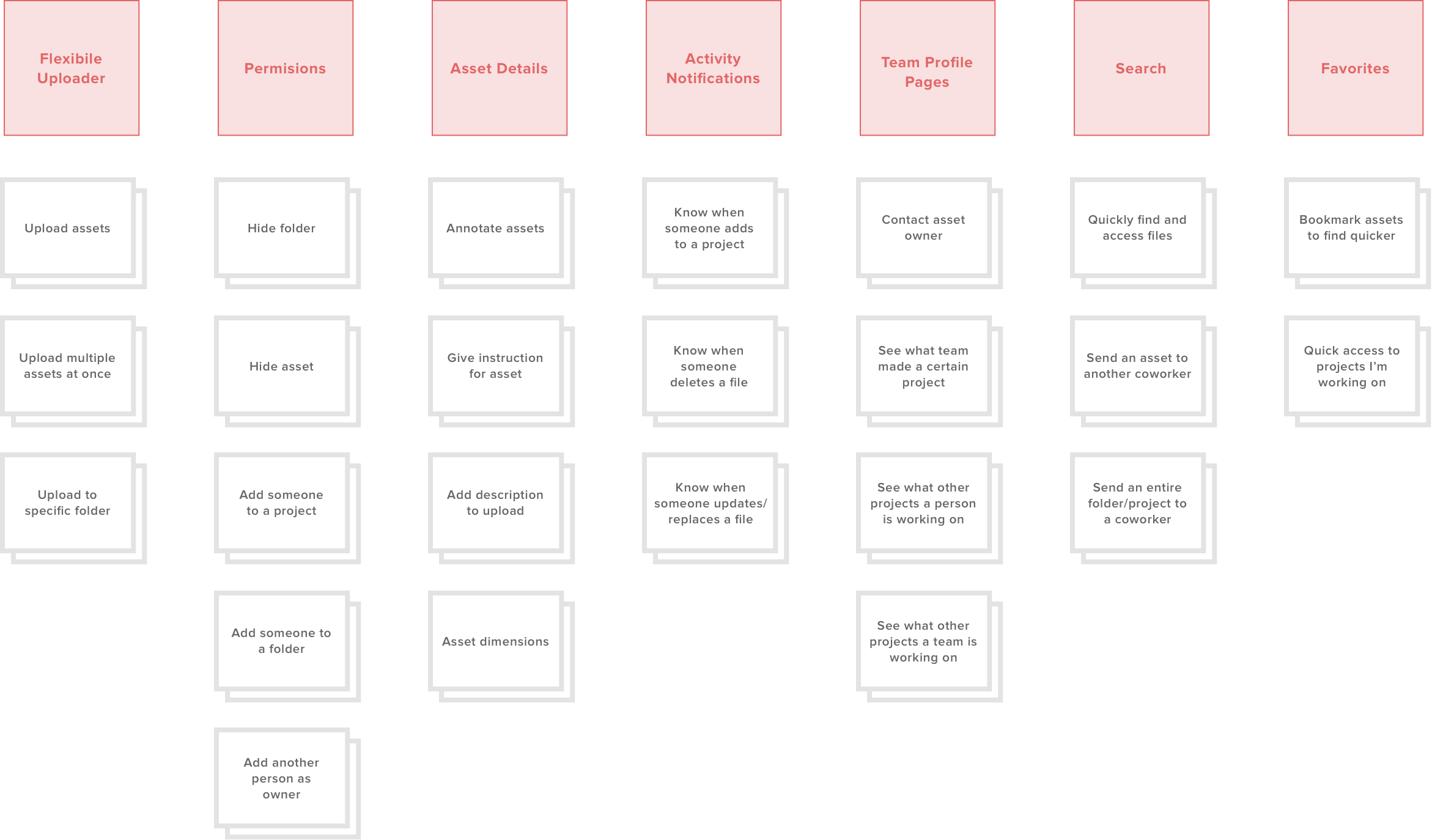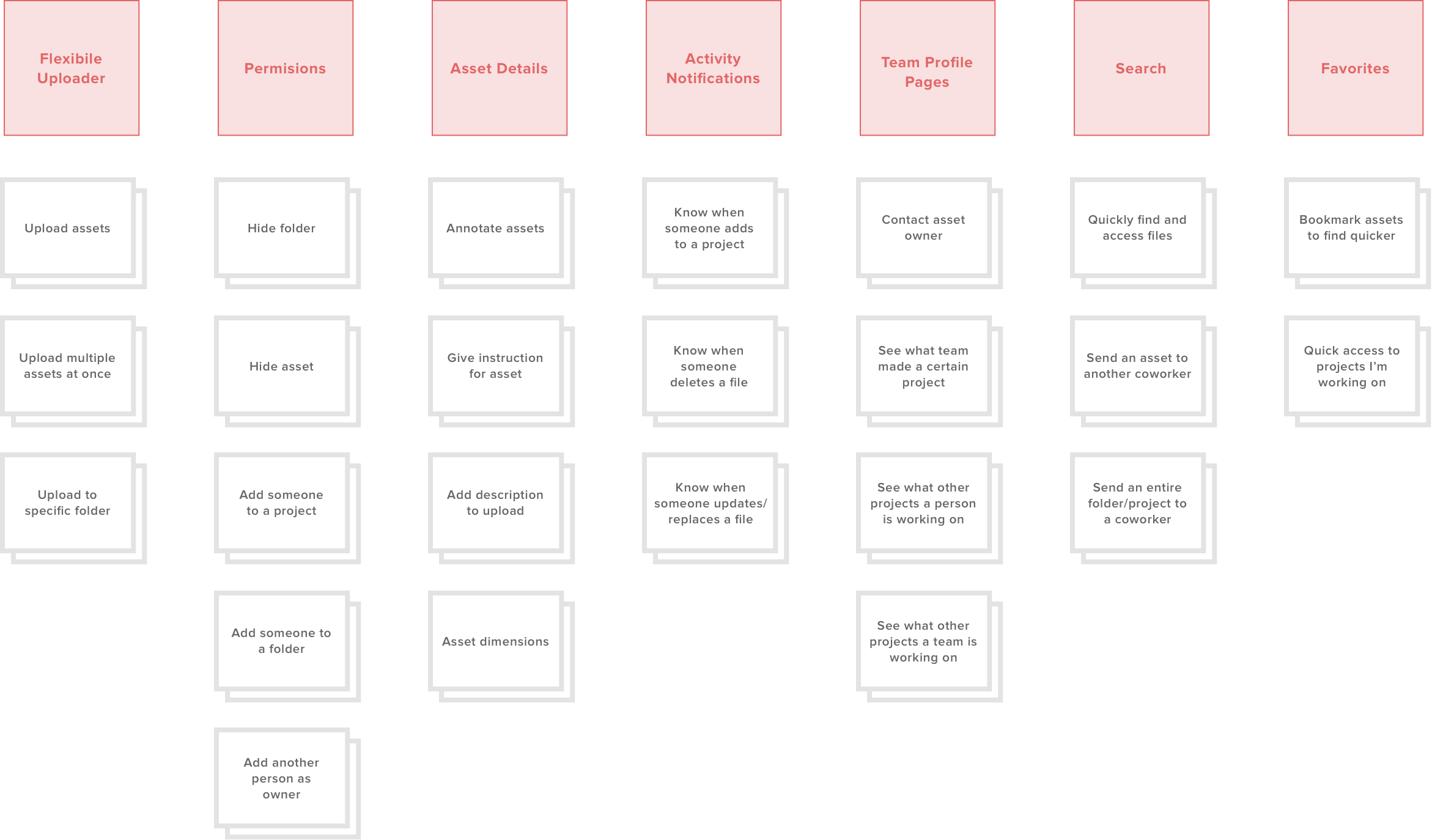 03
PERSONAS
After interviewing users and stakeholders and completing a card-sorting exercise, we were able to narrow down and pinpoint a few main personas that would benefit from this tool.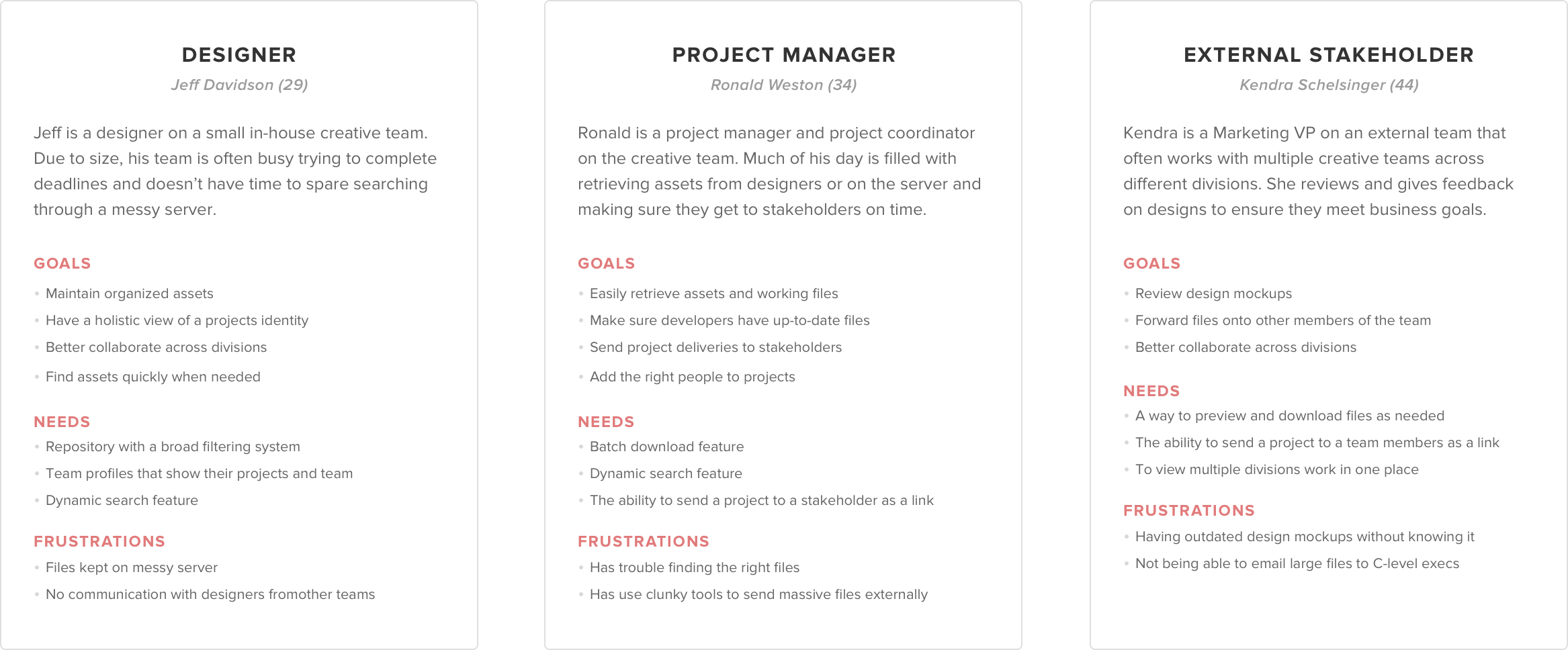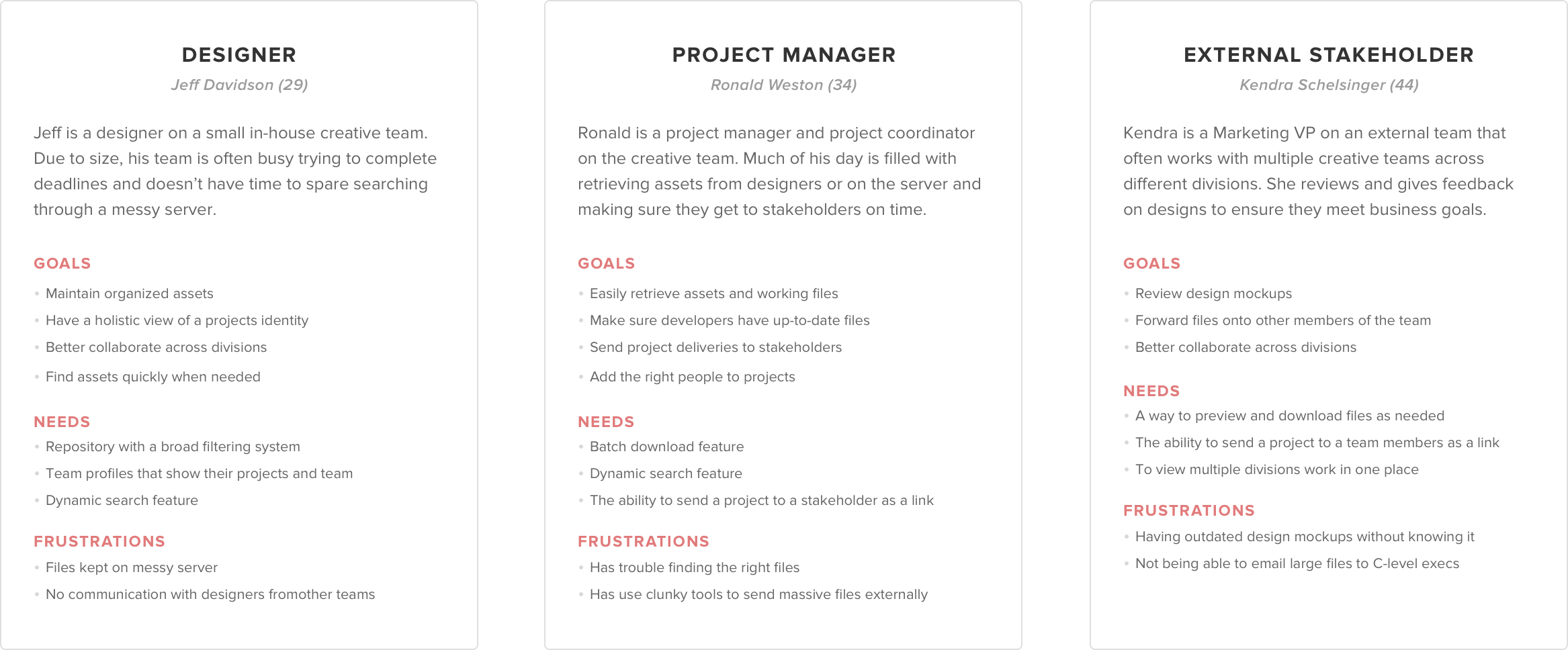 04
USER STORIES
With the help of the previous exercises and discoveries, I created user stories to get more tangible insights into the goals that our users want to accomplish with this new tool. Here are a few examples.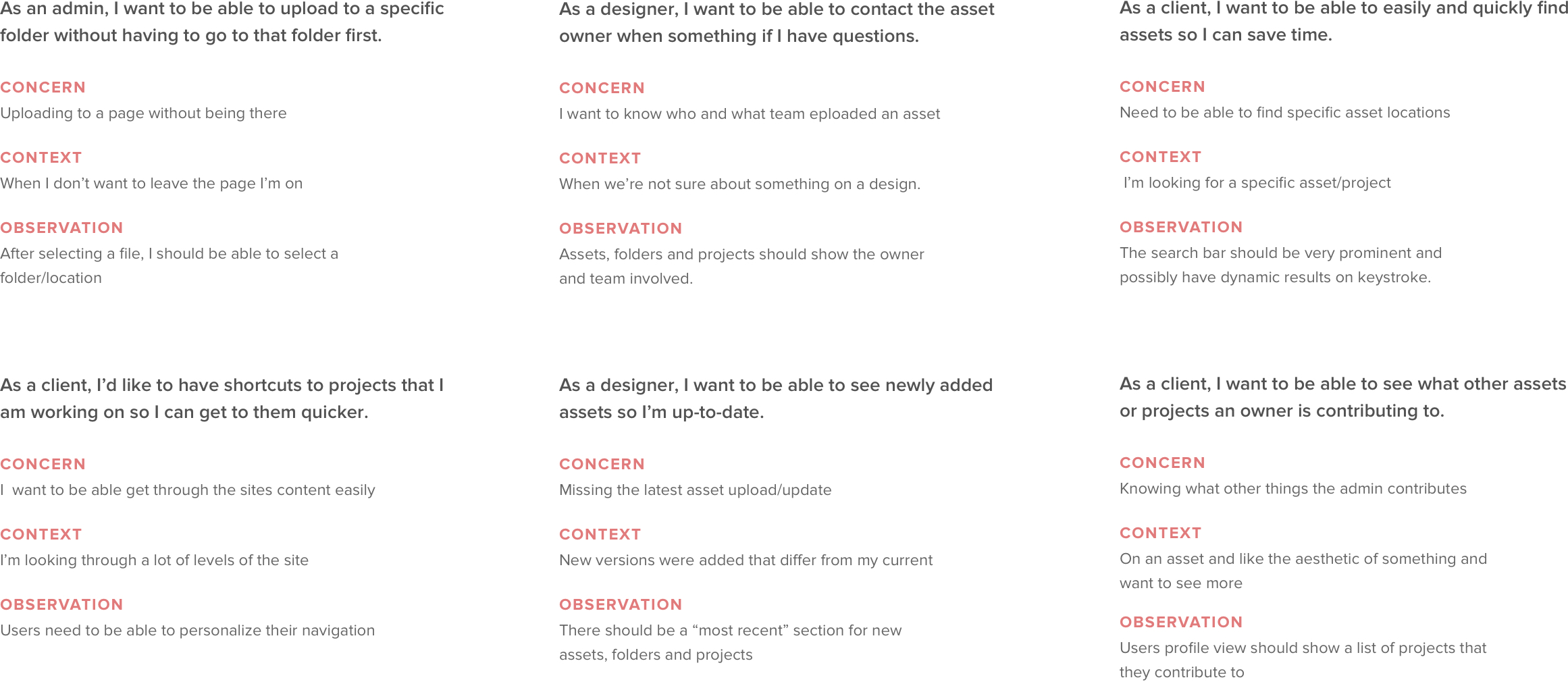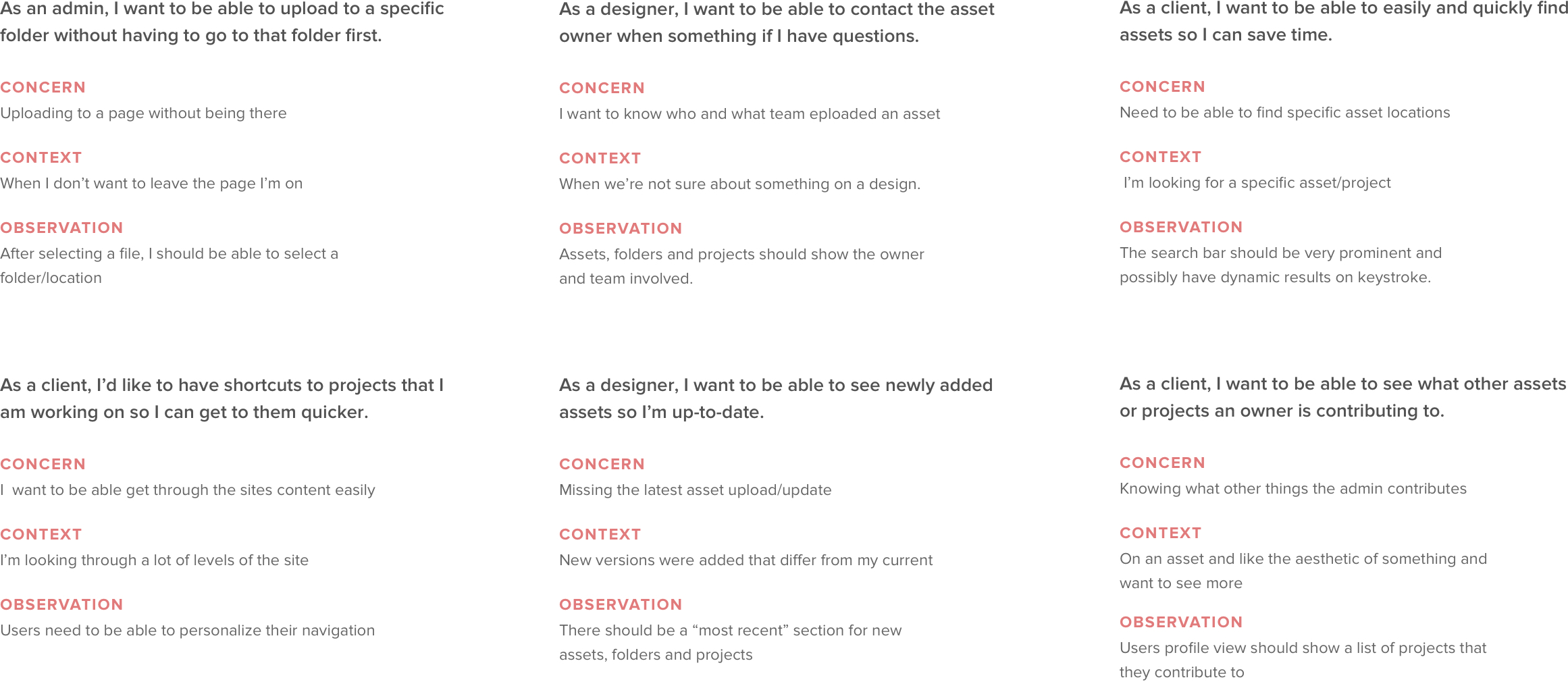 05
COMPETITOR ANALYSIS
After gathering as many insights and needs as we possibly could, we circled back to take another look at other asset management tools that were currently on the market. After doing this, we would be able to see if building our own tool was the best route.
We ultimately decided none of these tools met enough our criteria and had too many additional features that we didn't need that would get in our way.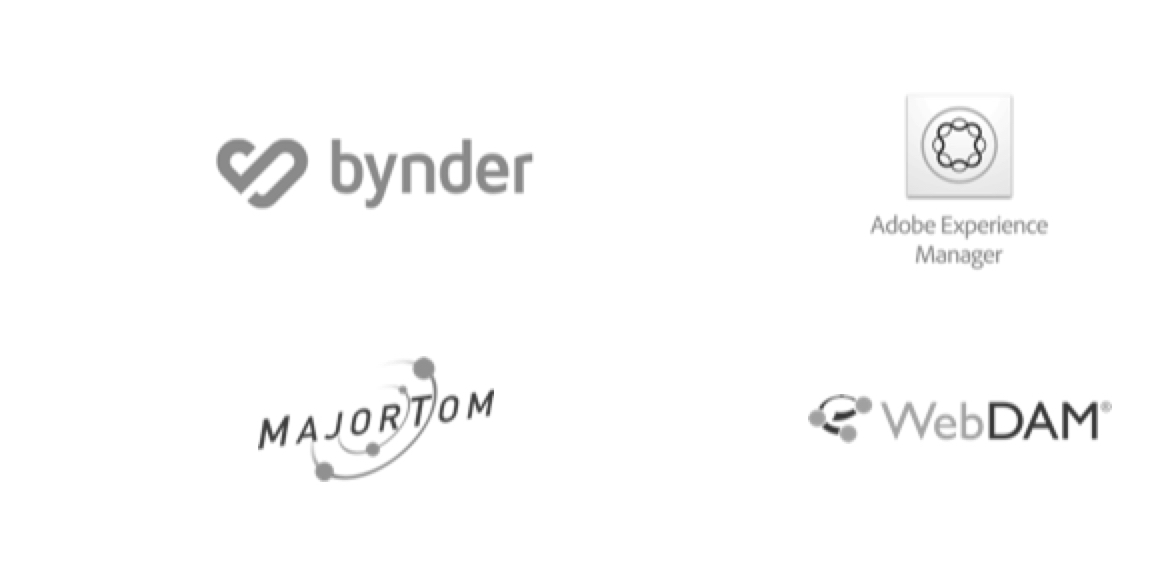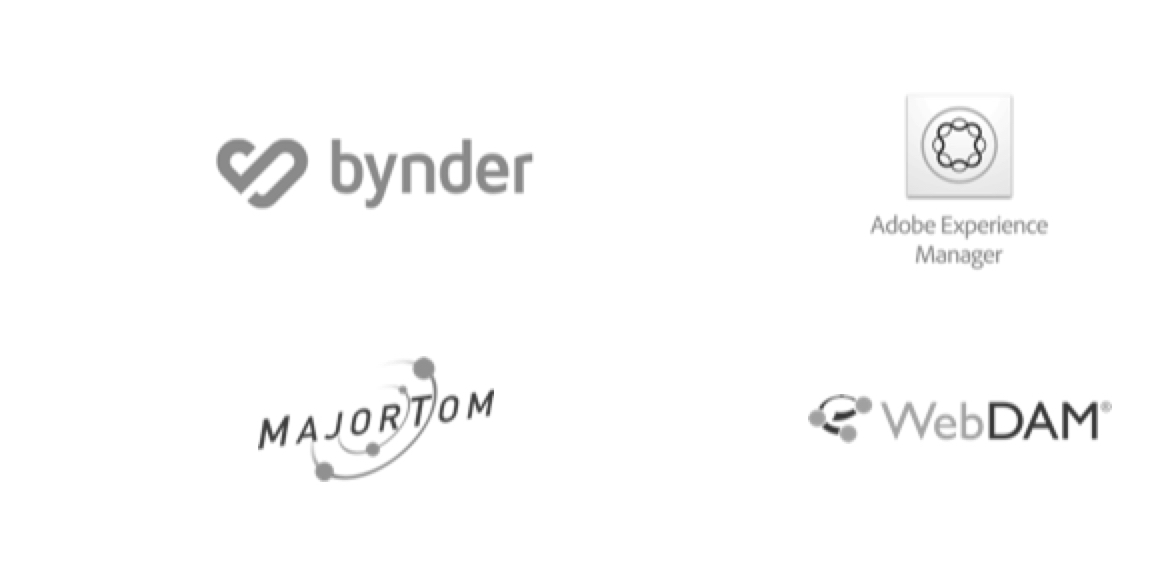 WIREFRAMES / PROTOTYPE
Axure was used to create mid-fidelity wireframes that we then used to refine the flow and features.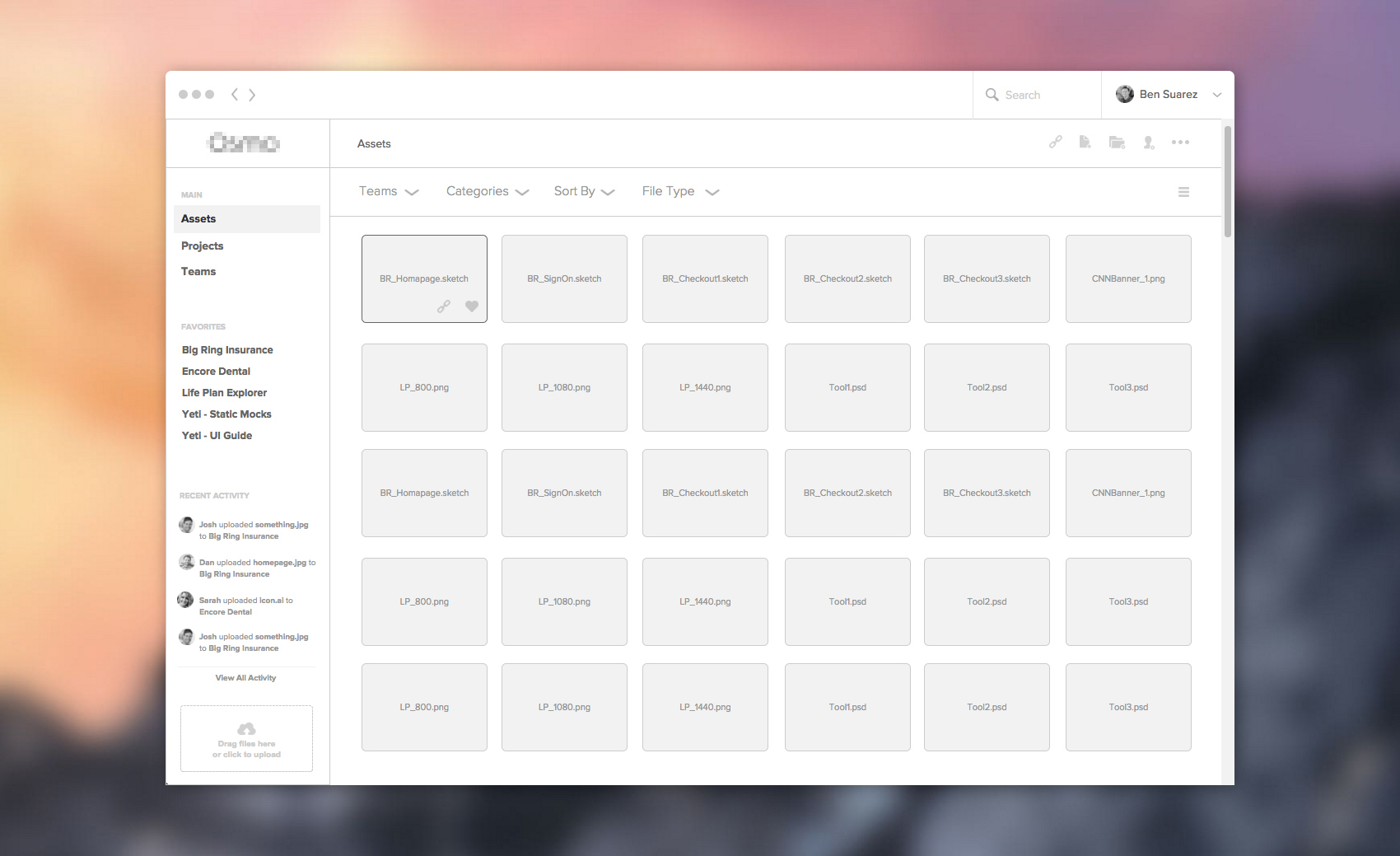 VISUAL DESIGN
Initial direction for the look and feel. (More to come)