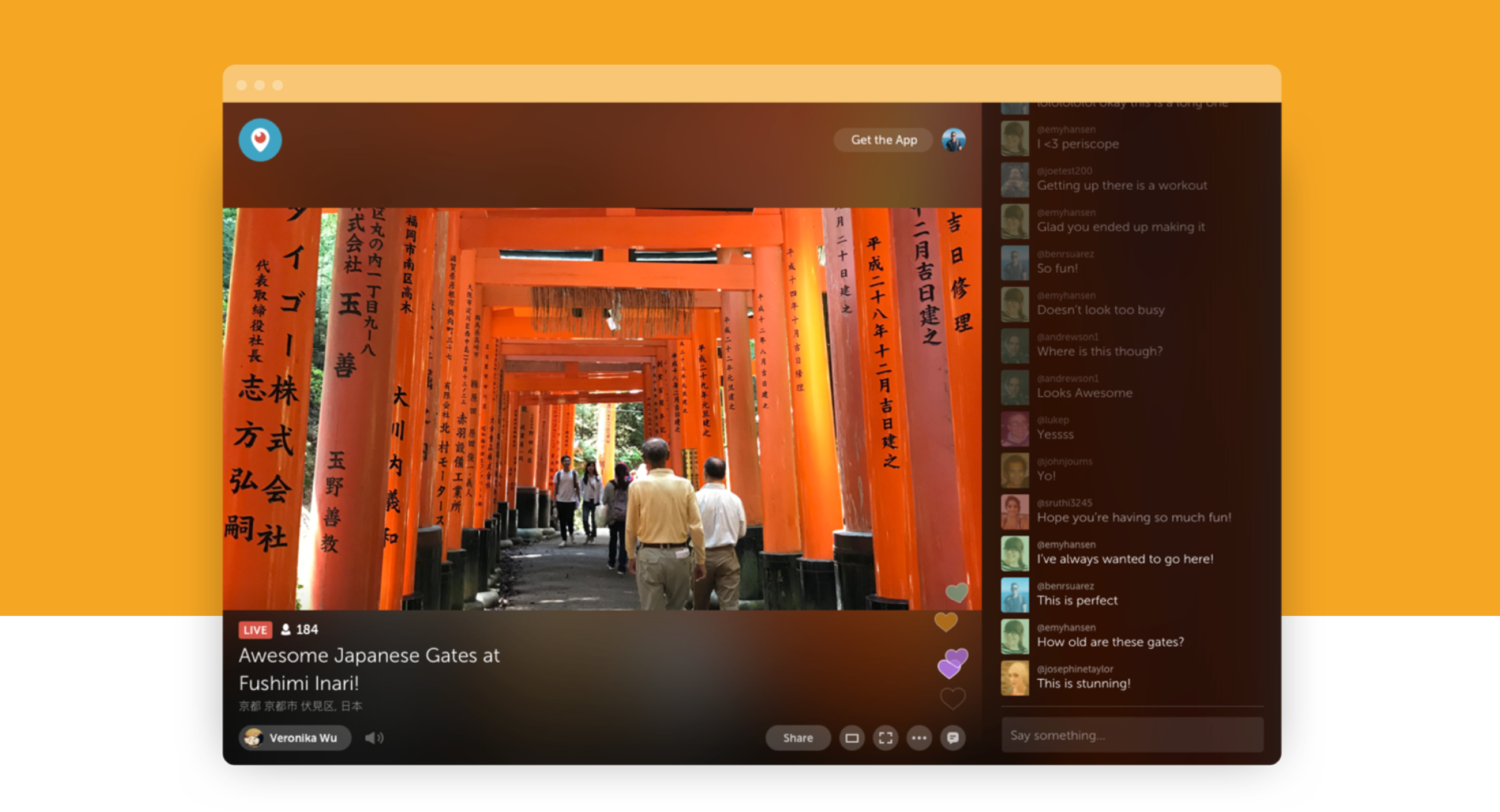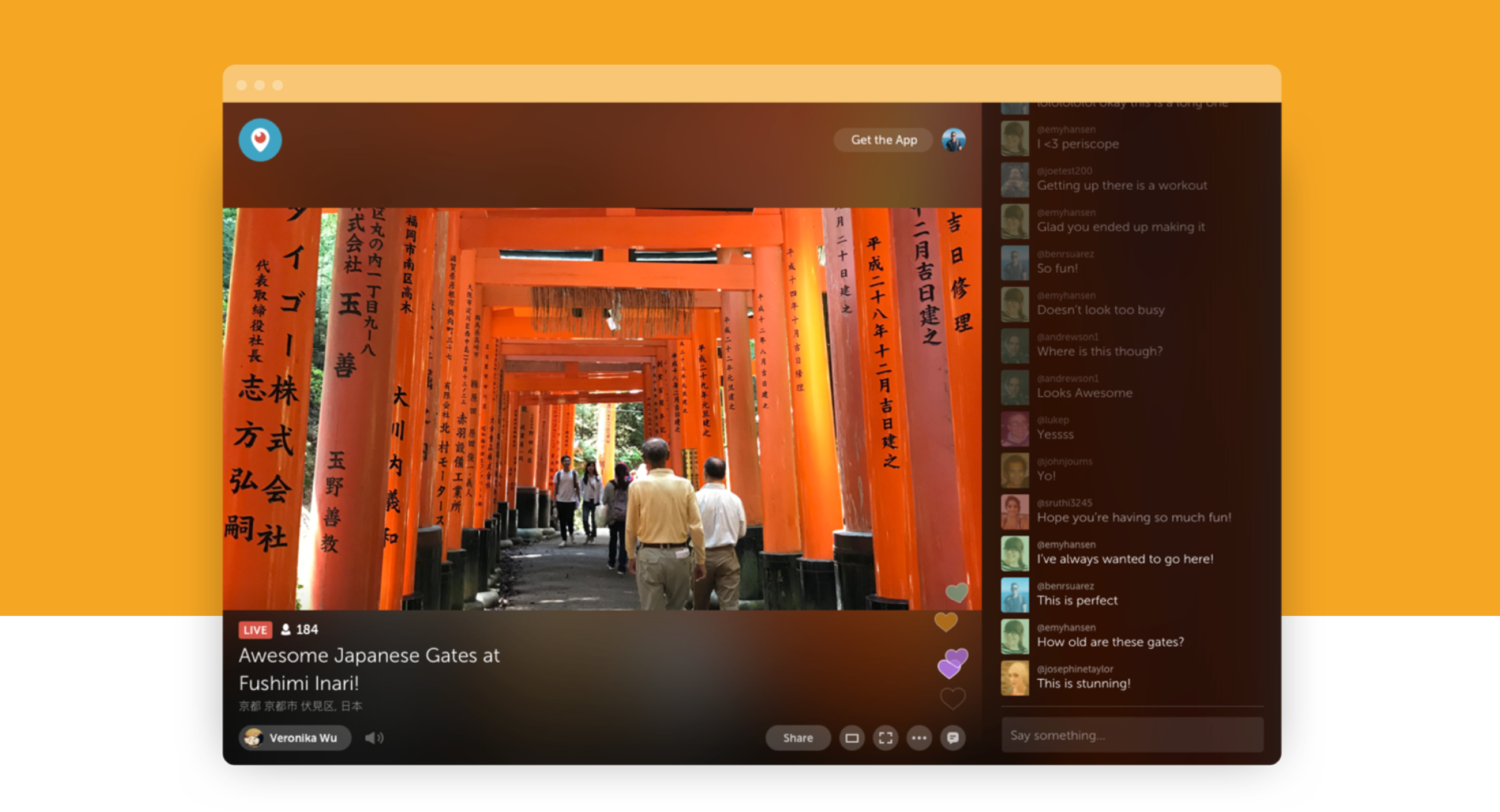 Chat messages cover much of the broadcast making it difficult to watch. In addition, new features are continually being added to the view with no system to scale.
VALIDATION
Users viewing on web turned off significantly more than our native application viewers. This was a fairly obvious problem when viewing a broadcast on web and was also the top complaint from viewers about our web experience.
APPROACH
Take advantage of the real estate that web affords and move the chat off the broadcast.
CHALLENGES & OPPORTUNITIES
Having a dedicated and larger surface for chat would afford us the ability to allow users to easily access previous messages — this was the first time Periscope messages wouldn't be ephemeral which was a fundamental change. A few things we had to consider were:
How do we treat messages that have been blocked?

Can we allow users to scrub a video via a message time code?

How might we help viewers better report offensive comments and profiles?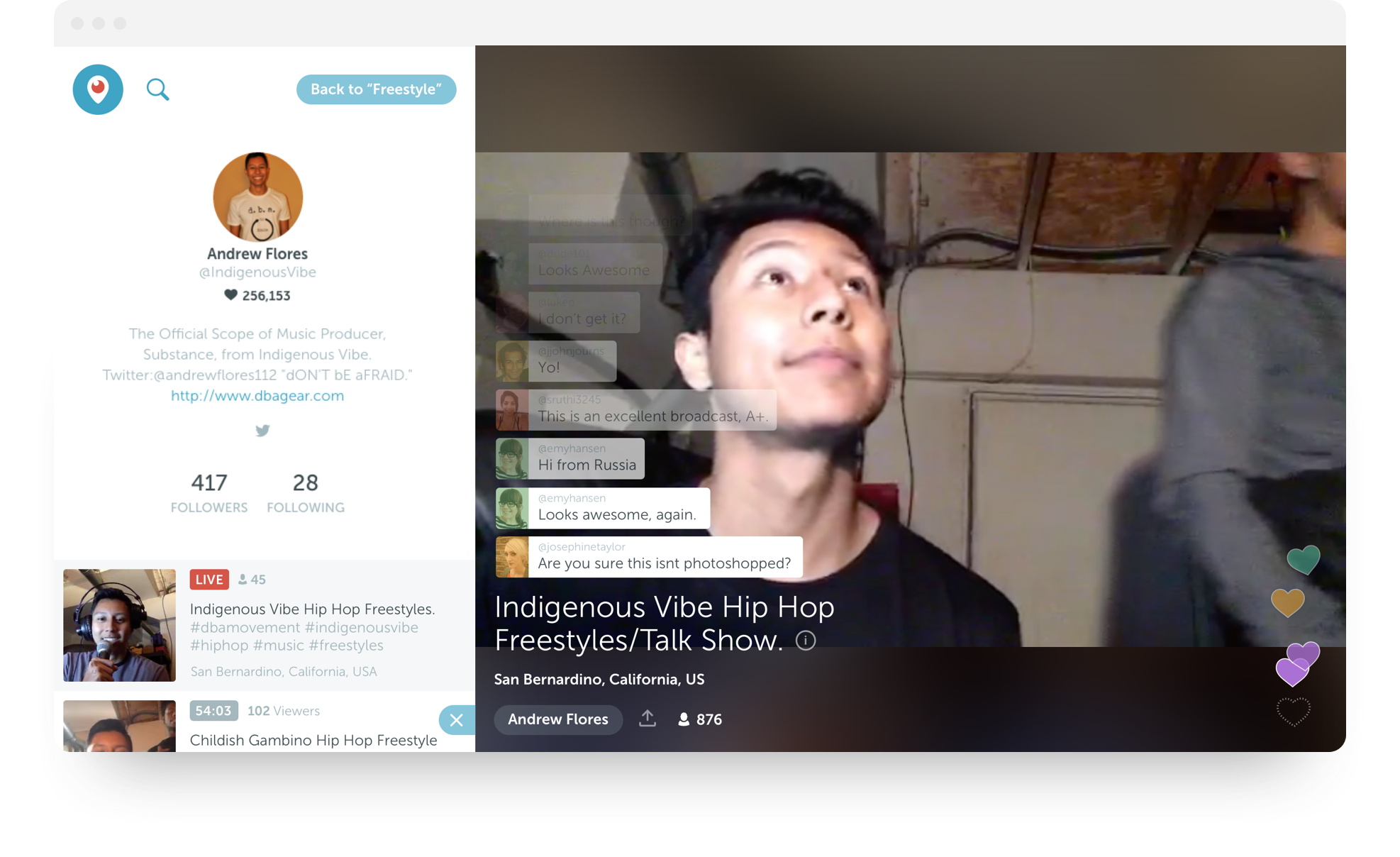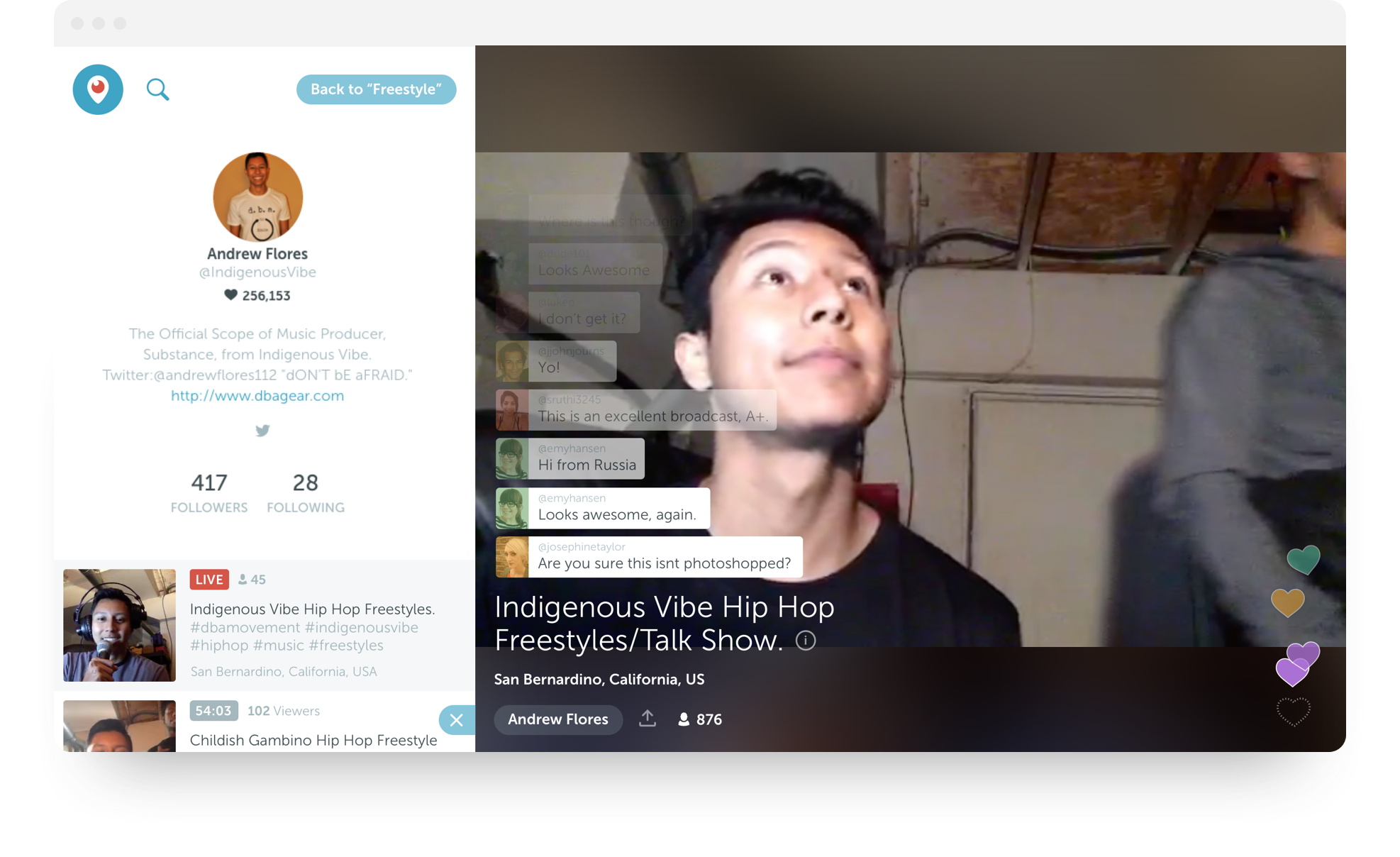 01
FIRST EXPLORATIONS
Moved chat to a panel with the existing message style used in the native experience. We also simplified the broadcast chrome and actions.
02
SECOND EXPLORATIONS
The chat message felt heavy and distracting from the broadcast given they had so much movement and prominence. I prototyped what a transparent take on chat might feel like.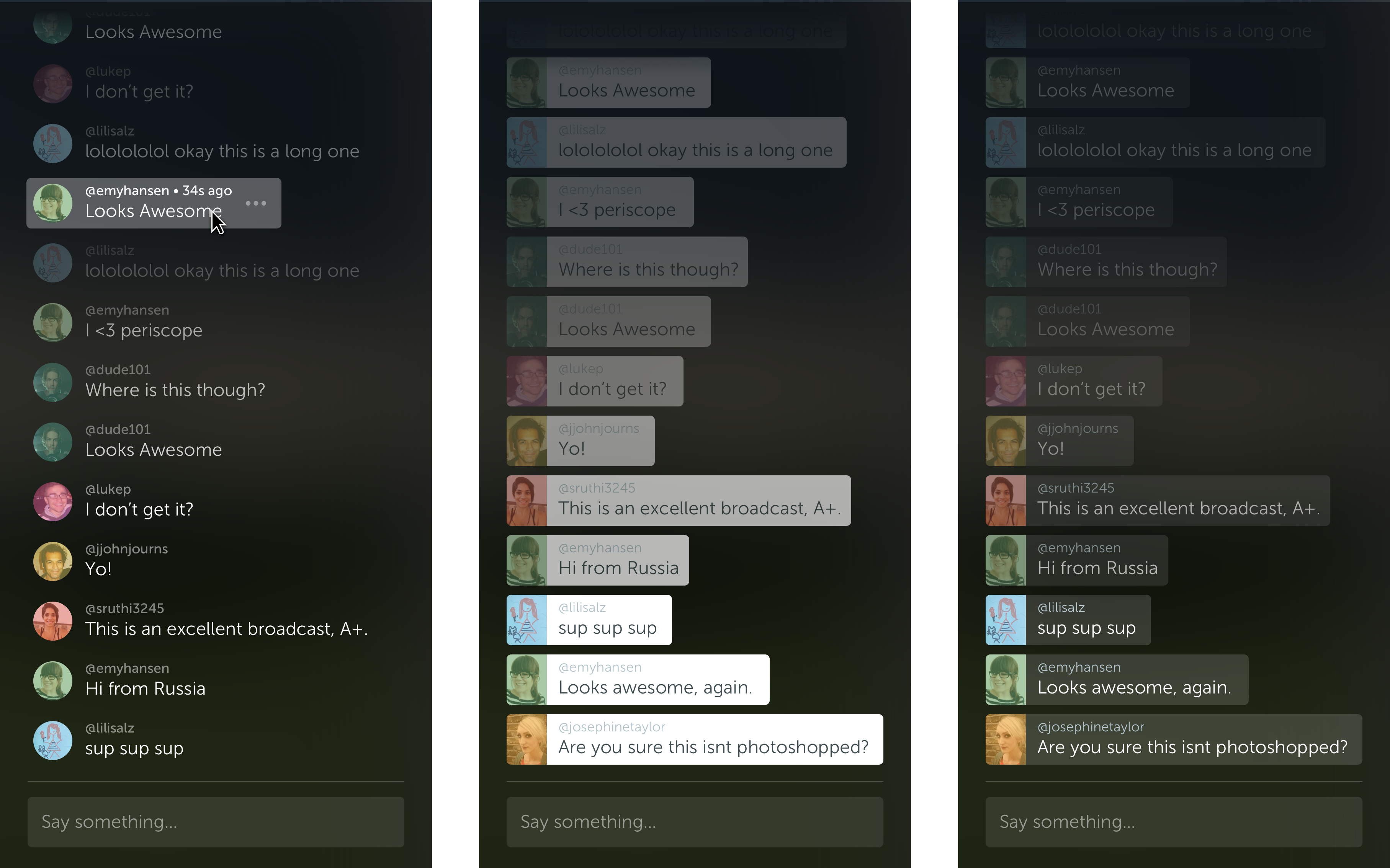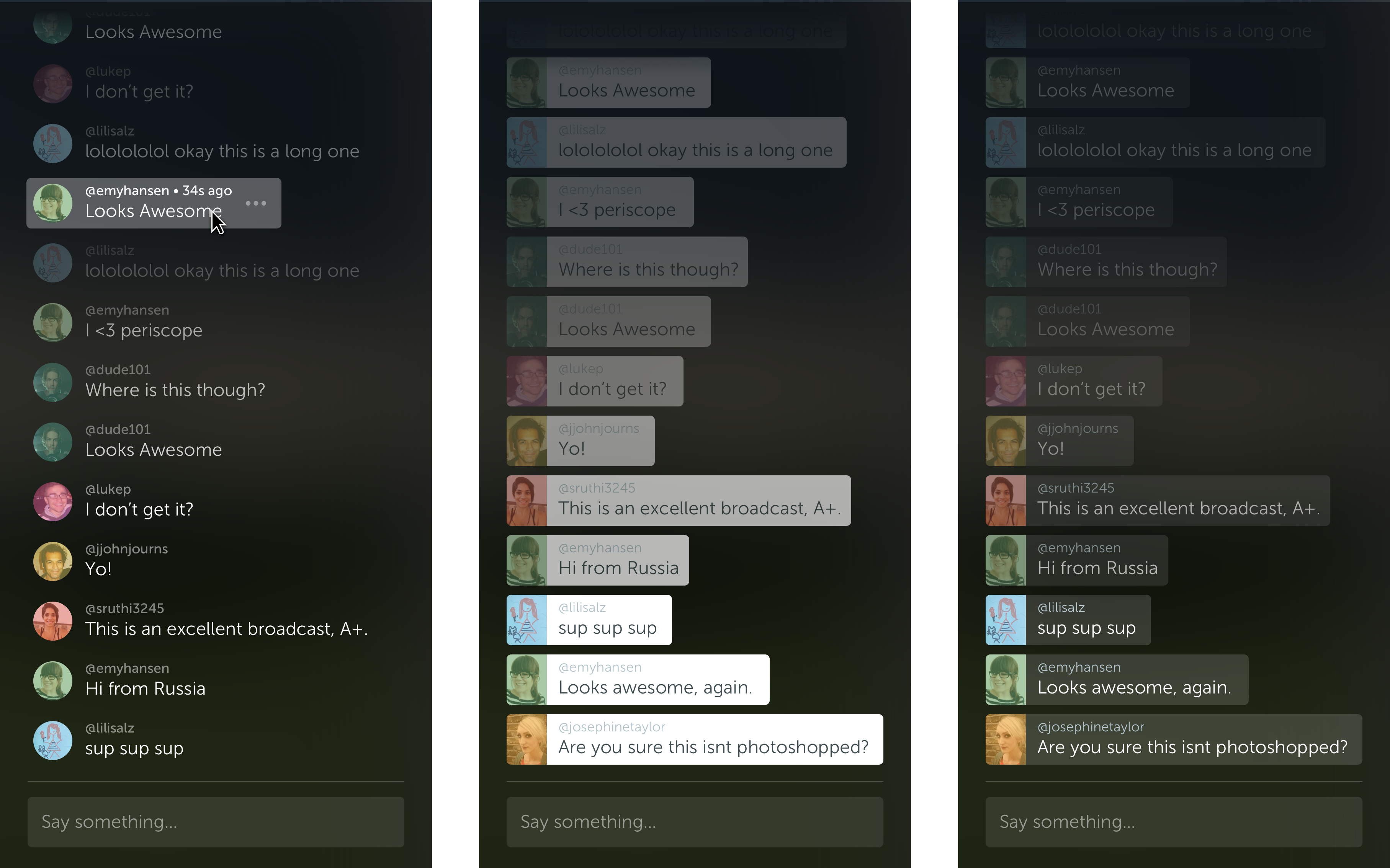 Chat message explorations
Some felt the hearts over the broadcast were still distracting while over the broadcast. I explored moving them to chat but ended up not going this route — we nixed this idea. Ultimately, it just didn't feel like Periscope without the hearts over the broadcast.
FINAL DIRECTION
The dark-themed chat proved to work the best for this format. We kept the partially rounded chat avatars that our native app chat had despite the messages no longer having a background as this subtle detail felt inherently part of our brand.
This now additionally lives on as the live video viewer for Twitter and is still used by millions of people.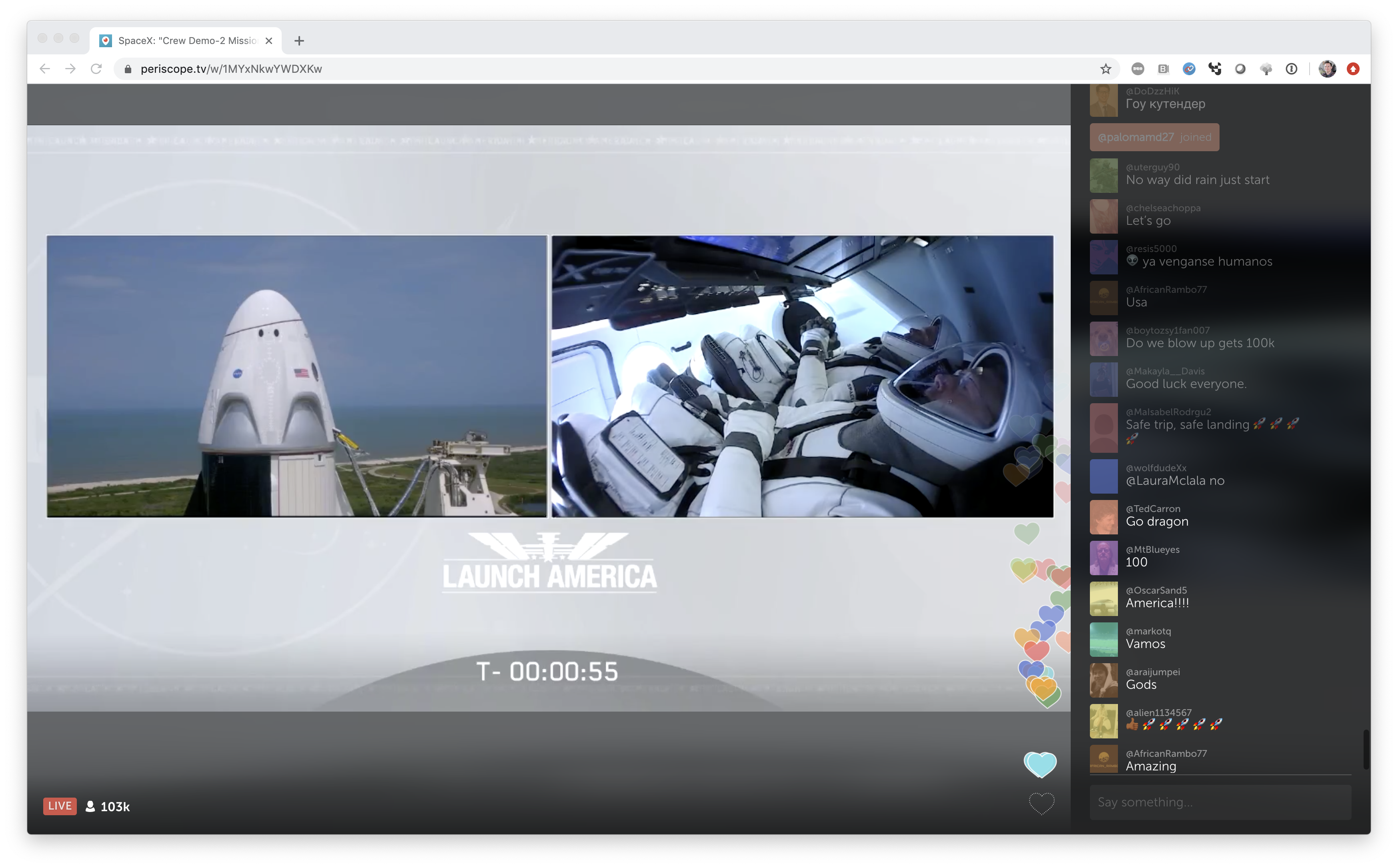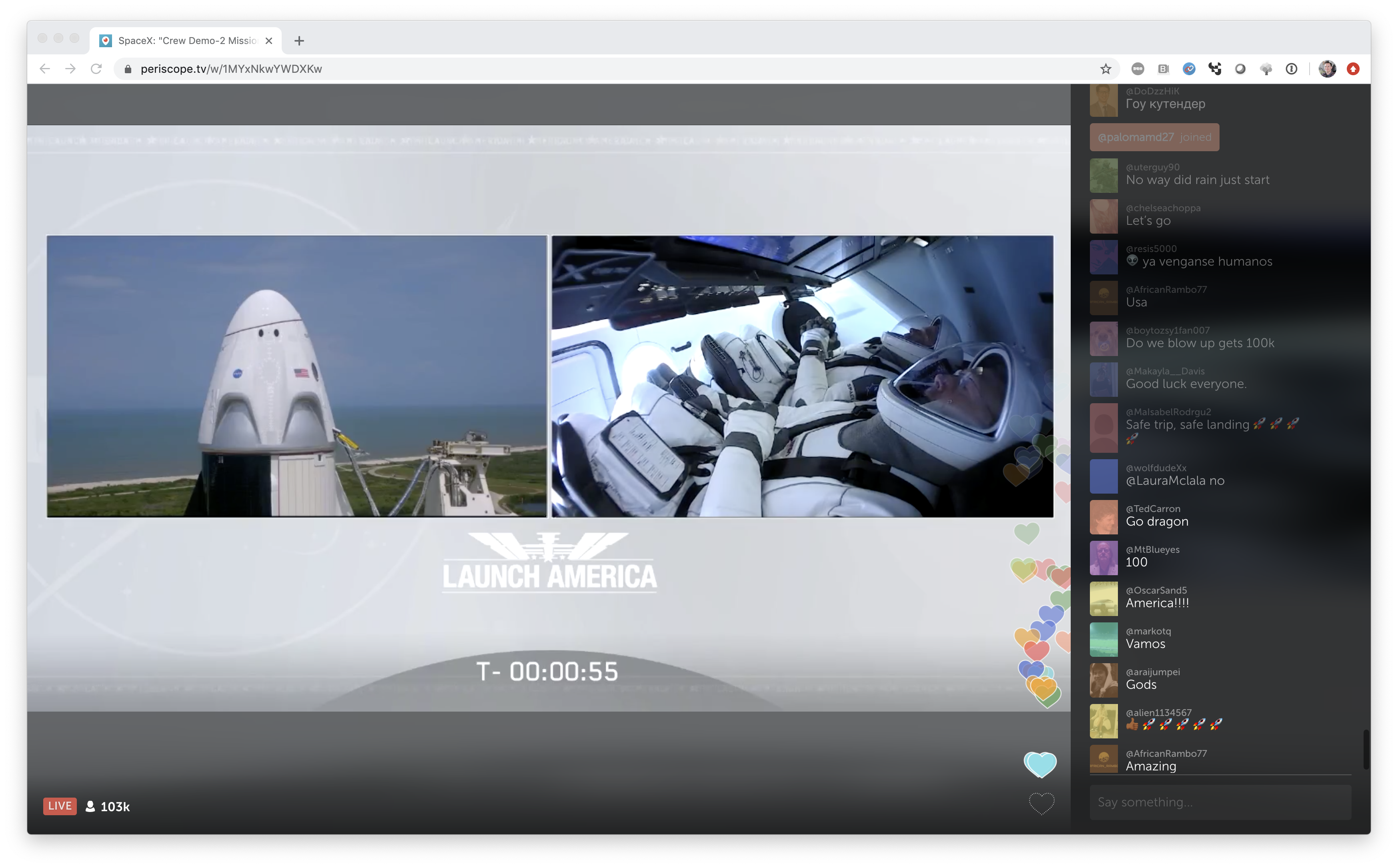 Over 100k concurrent live viewers watch Space X's inaugural Crew Dragon Mission on Saturday, May 30