RobinHealth is an on-demand prescription delivery and consultation service based out of San Francisco. With a focus on serving families, RobinHealth delivers new and existing prescriptions to you at any hour and also provides 24/7 pharmacist consultation via in-app chat. I joined as the first hire in January 2016 to lead all aspects of design and help define the overall product.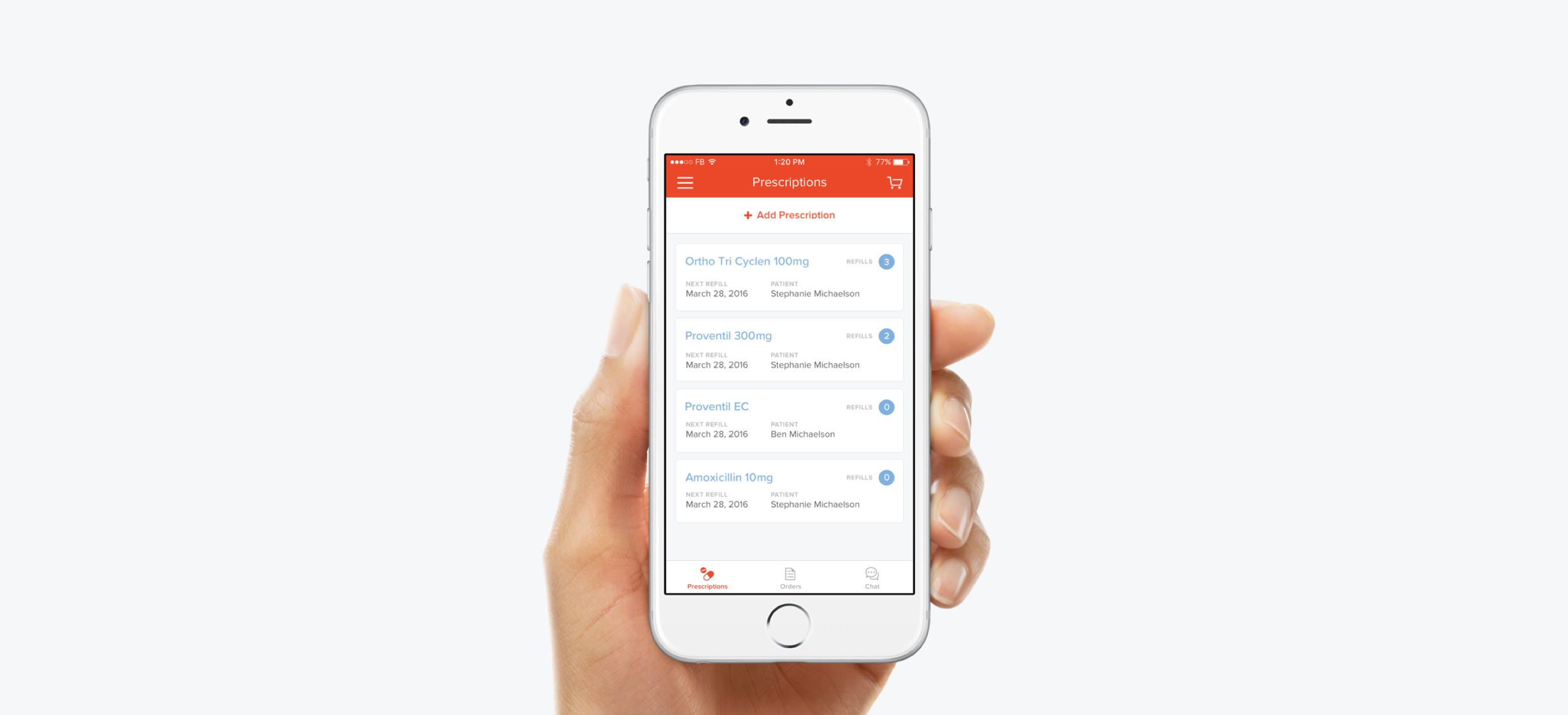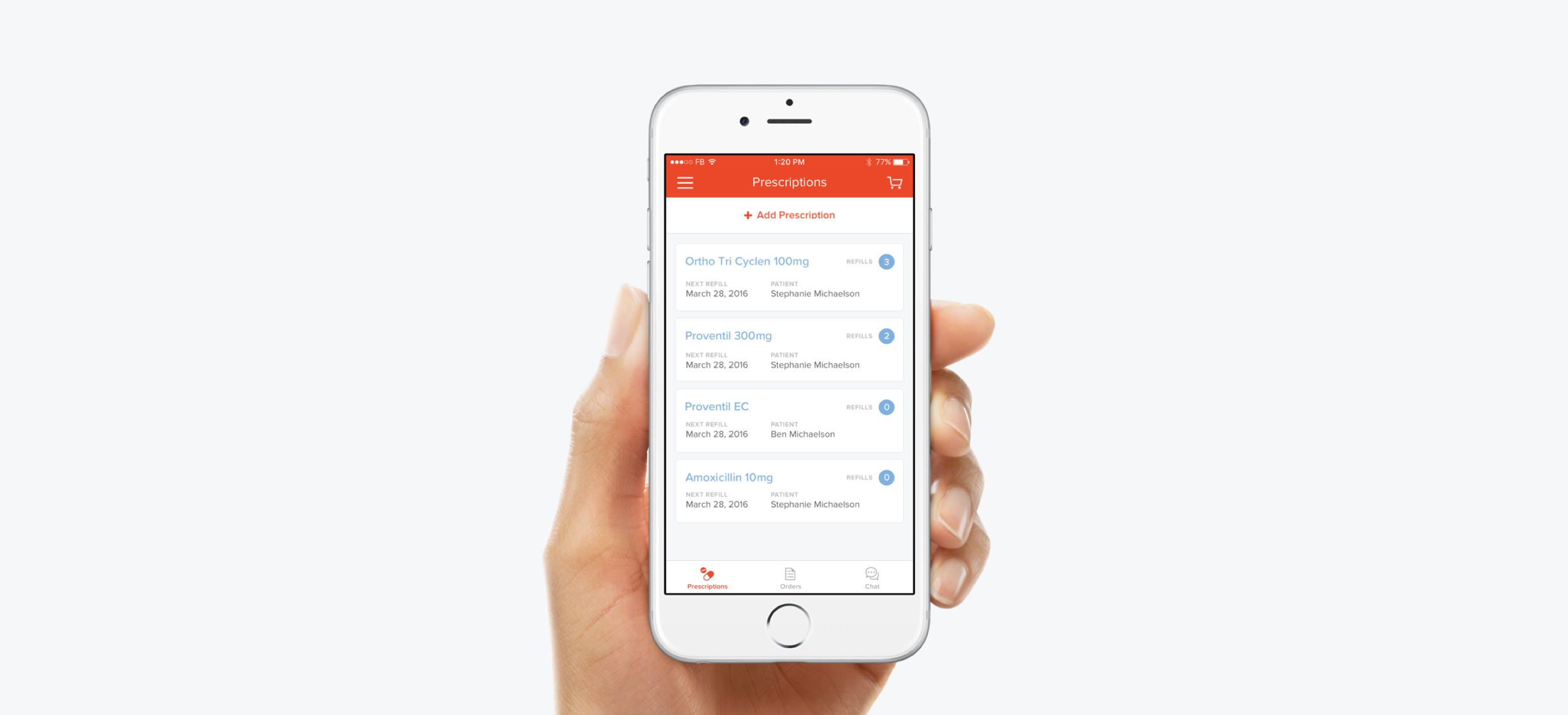 WHO ARE OUR USERS?
Prior to joining RobinHealth, the products direction and primary features had already been established via assumptions and initial research. My first responsibility was to test these assumptions by figuring out who our users were and identifying their needs.
01
USER INTERVIEWS
Between speaking to assumed potential users, accessing data around pharmacy behavior and creating a competitive analysis: I gathered user stories to help create personas and prioritze our product features.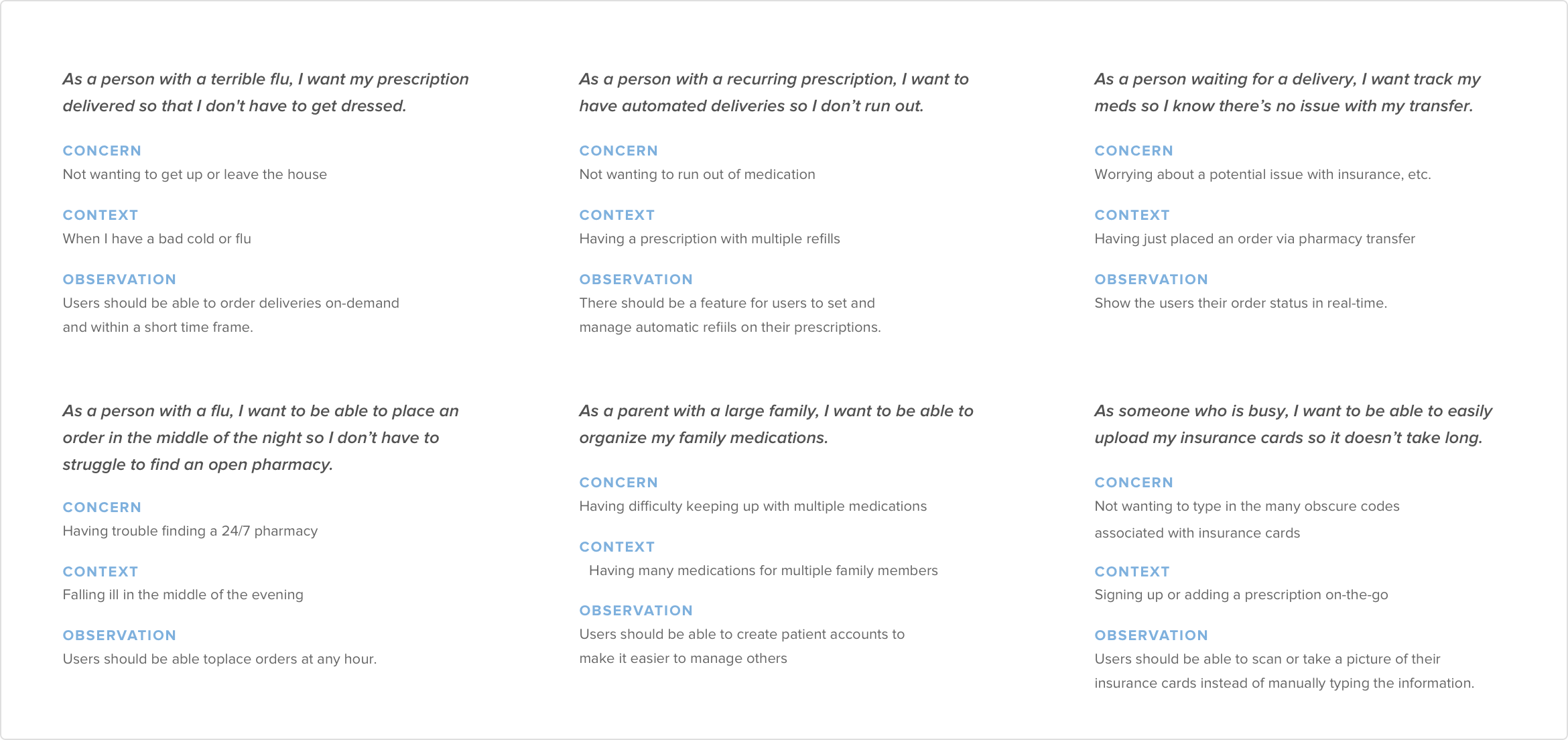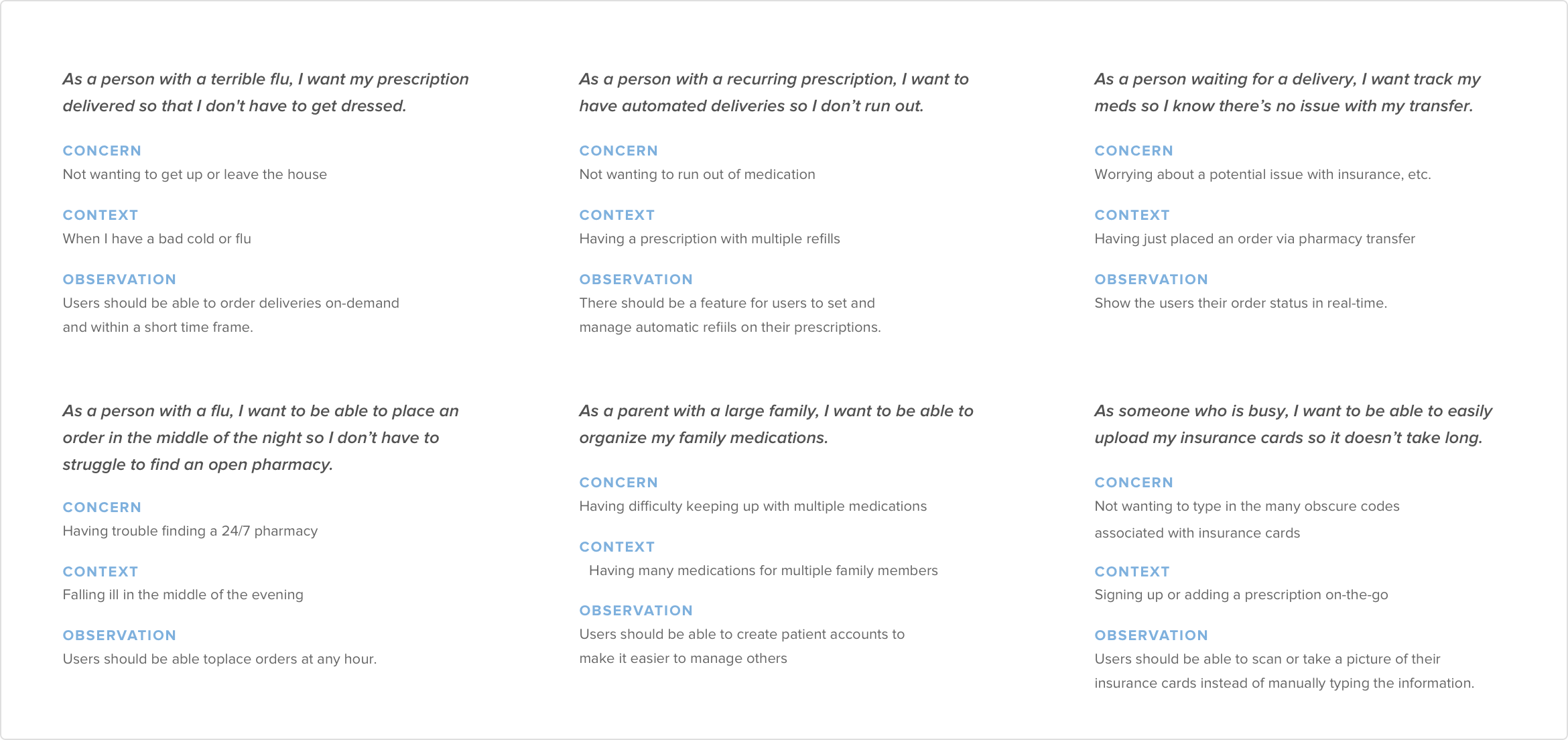 02
PERSONAS
After creating user stories and considering everything that went into informing those stories, personas were made to help us understand our users context, behavioral patterns, needs and pain points.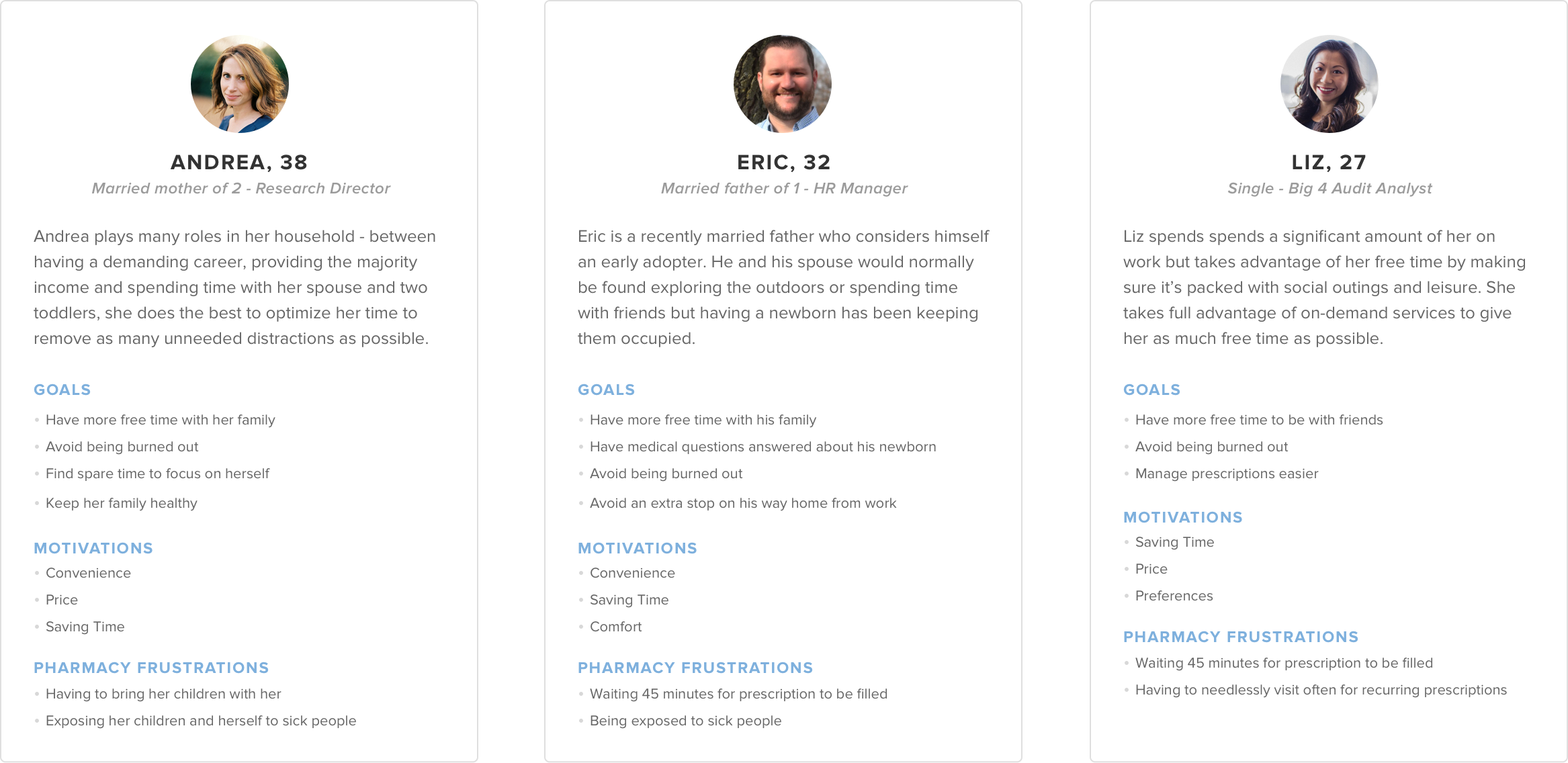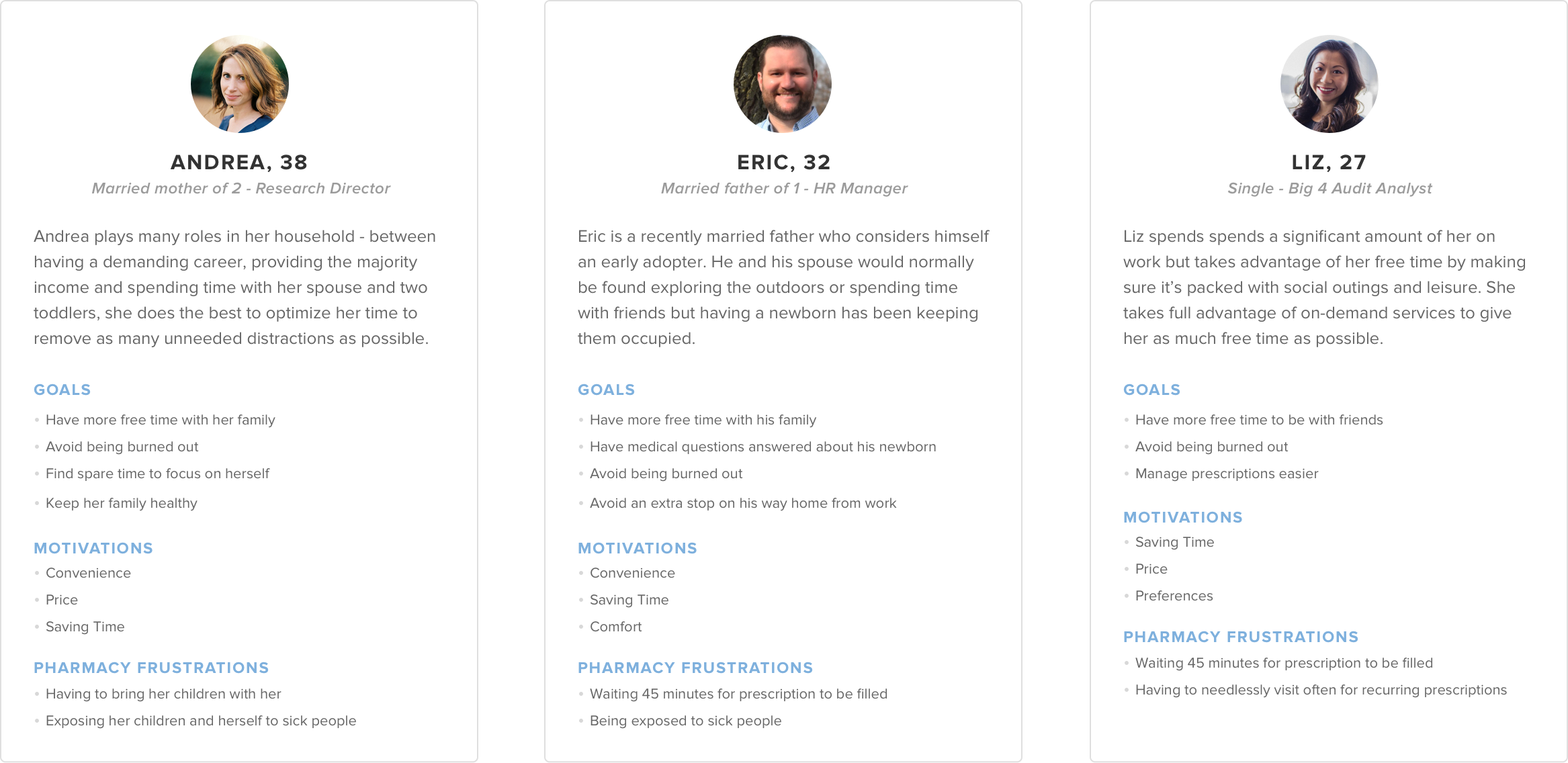 03
RED ROUTES
I mapped out red routes to have a better understanding of the critical activities our users were performing. Defining these routes helped us identify and remove any usability obstacles on key user flows.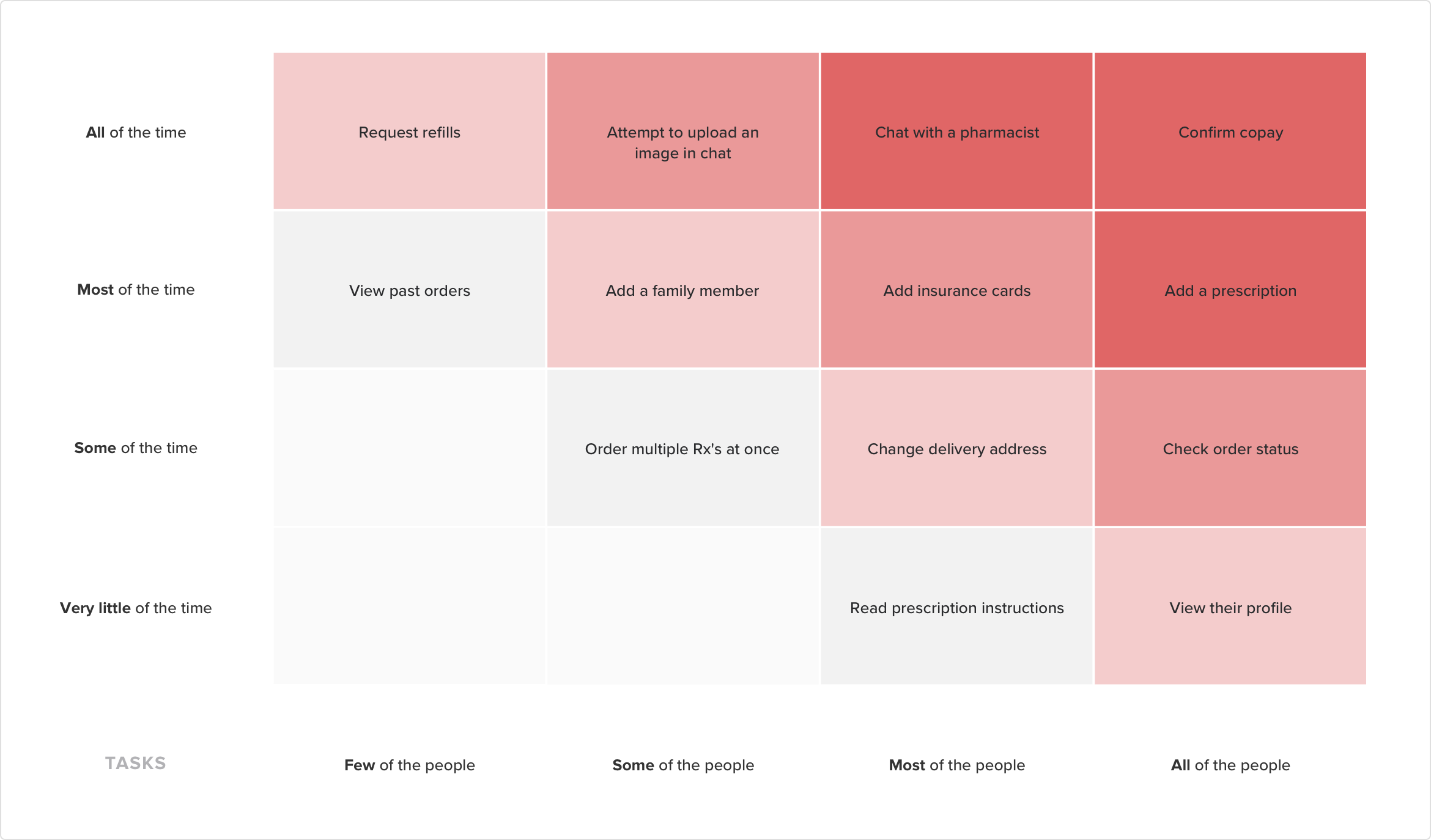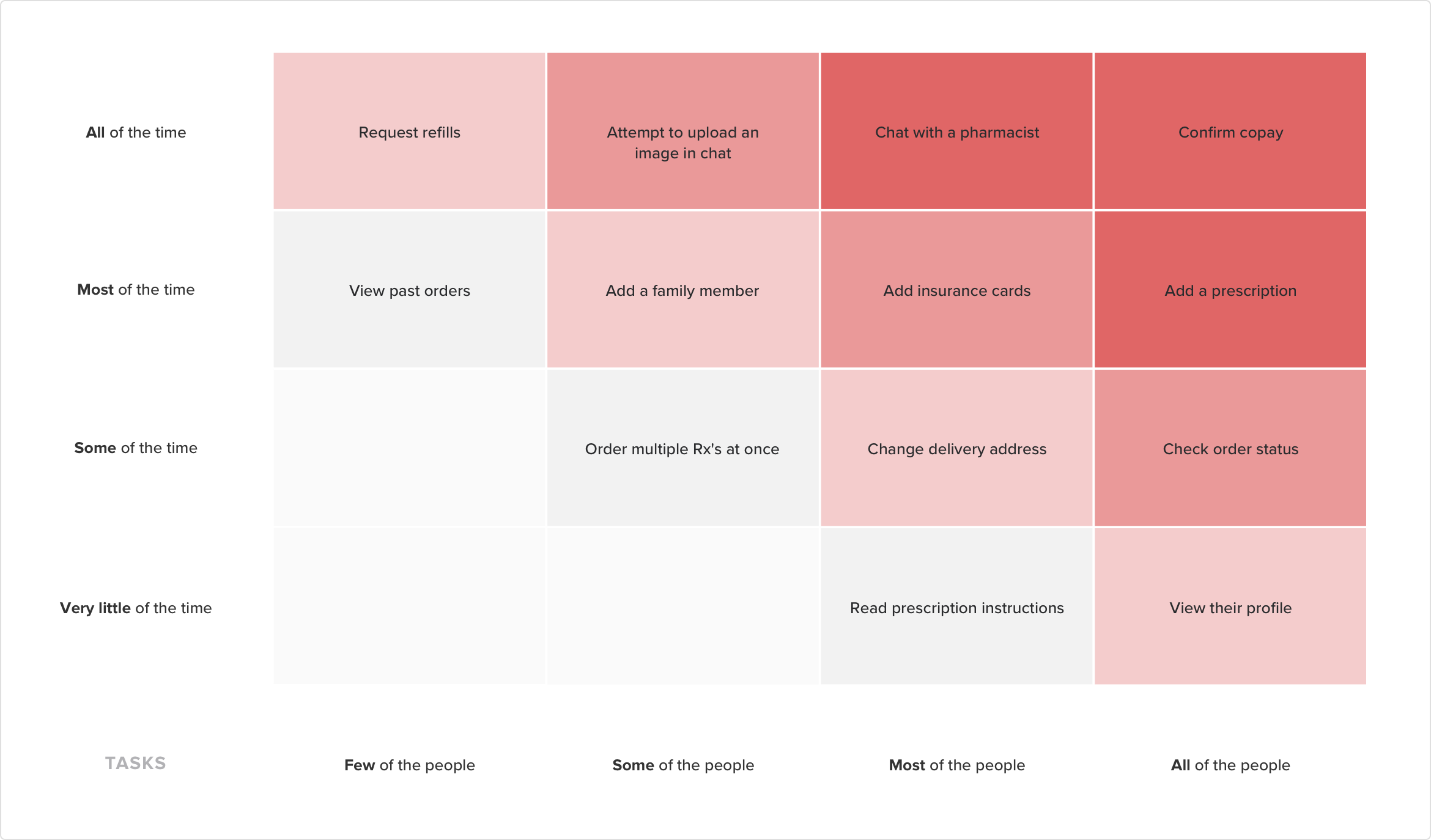 04
SIGN UP/ADD PRESCRIPTION FLOW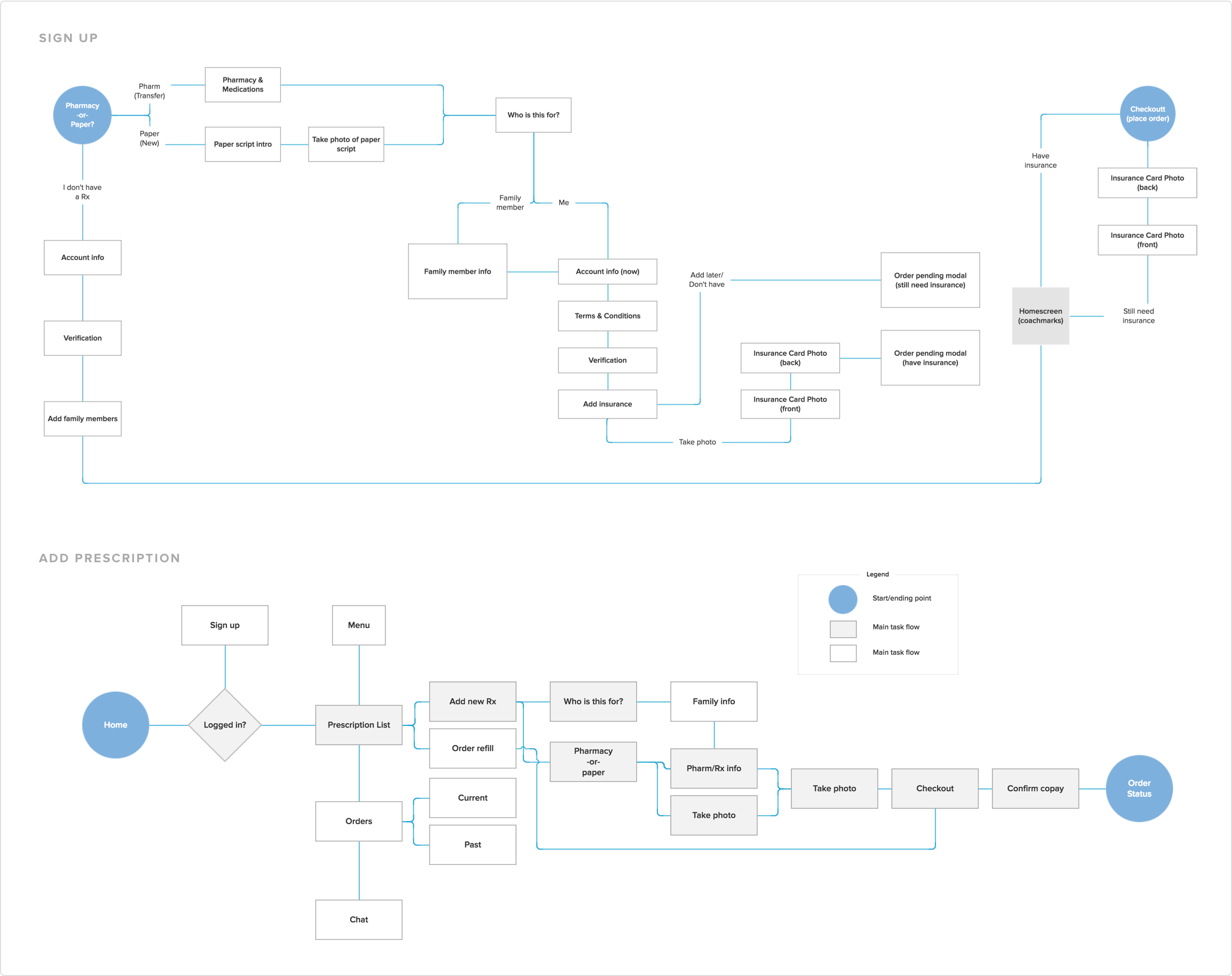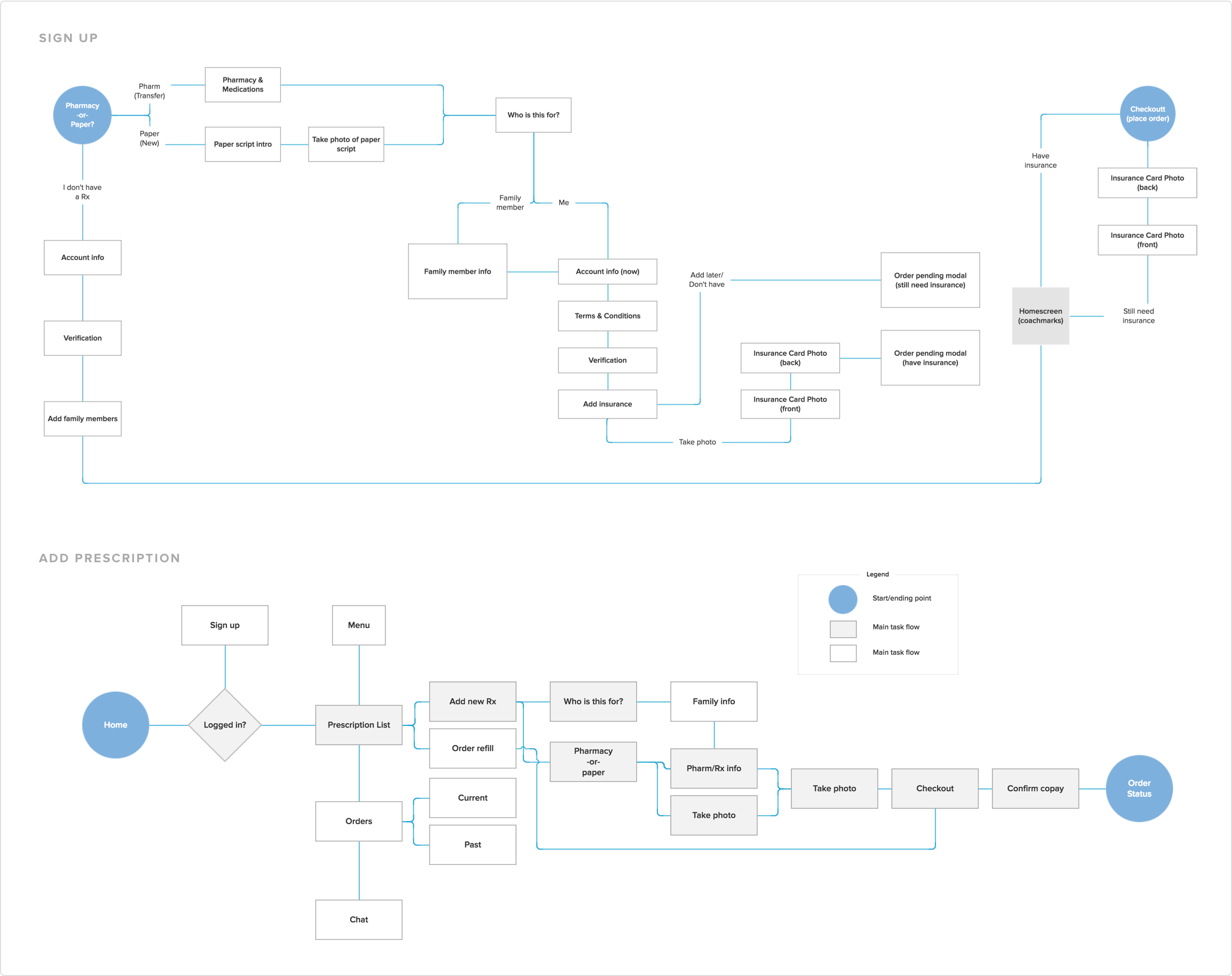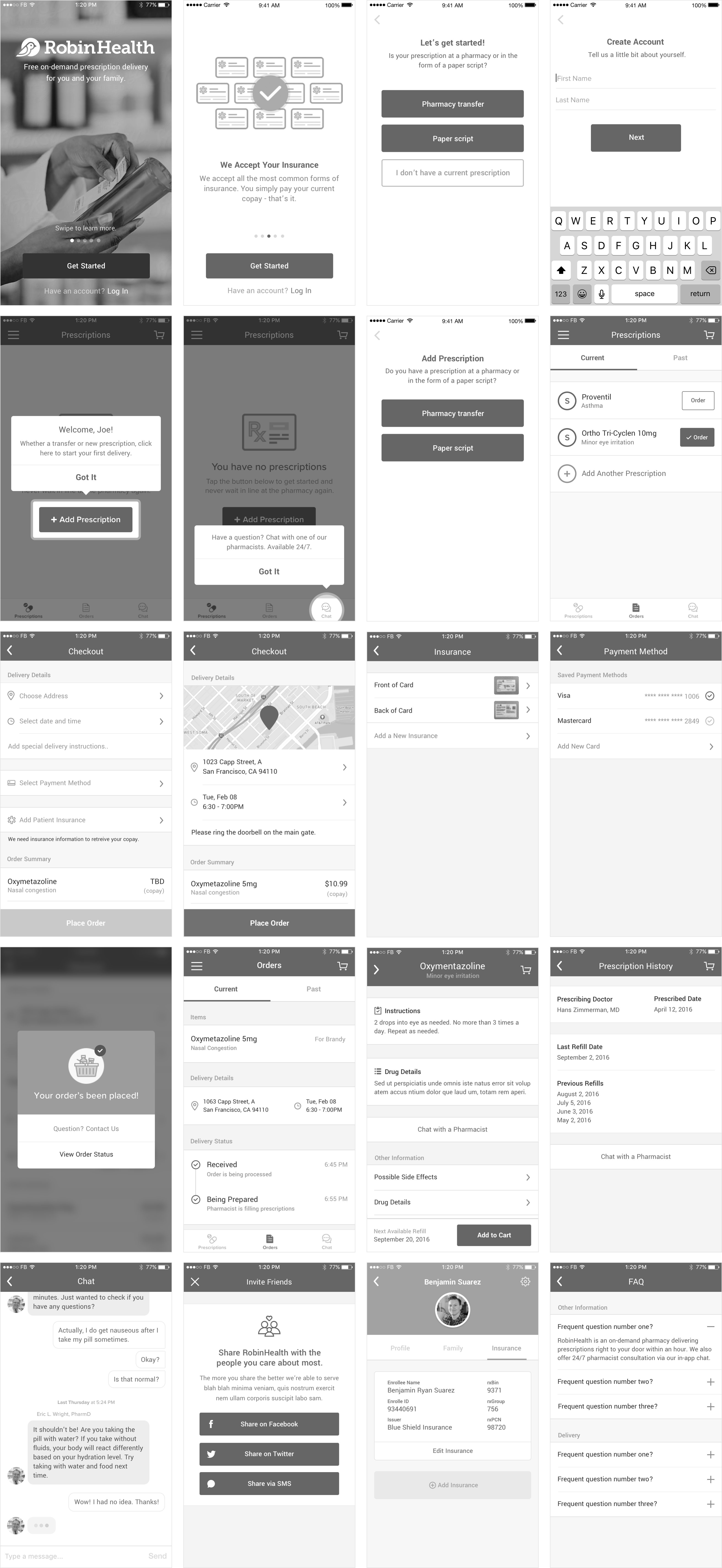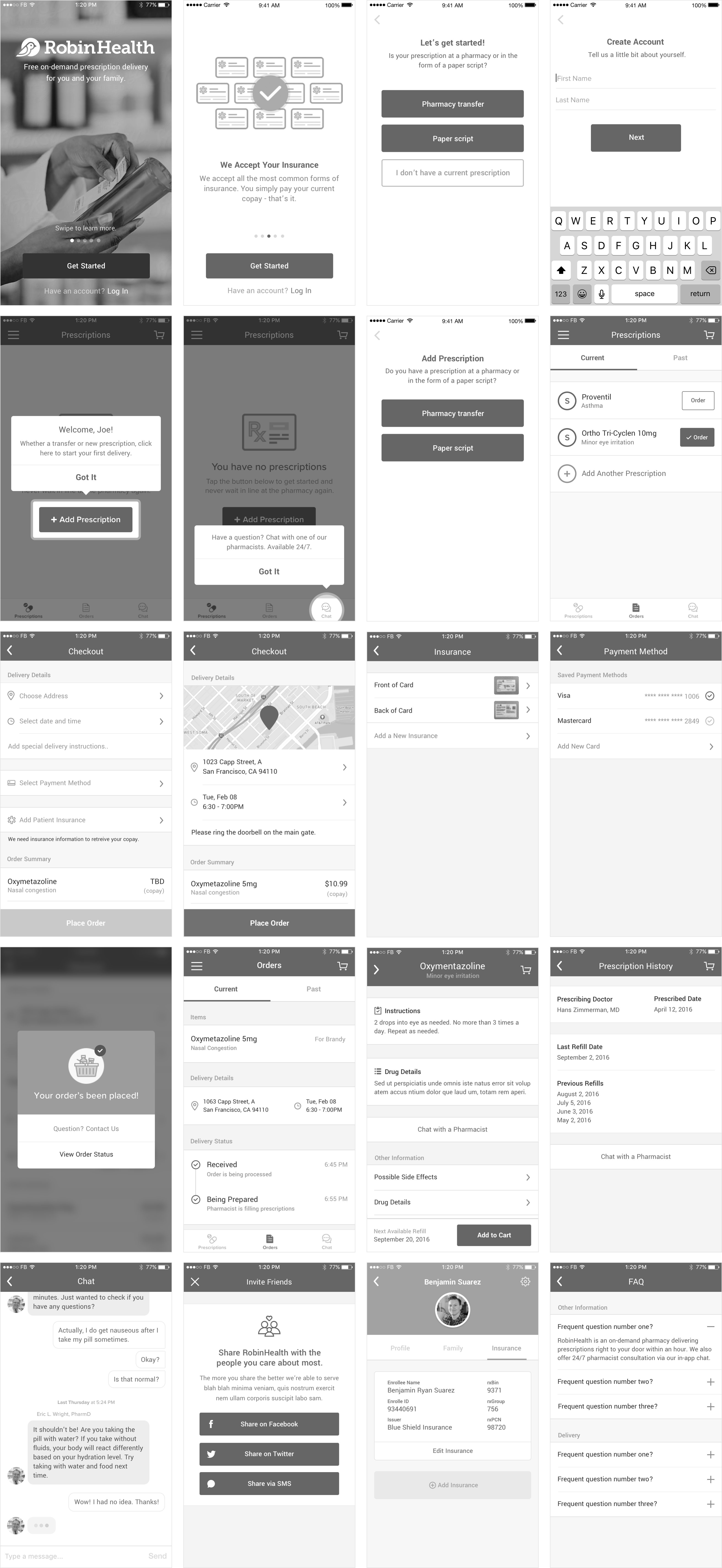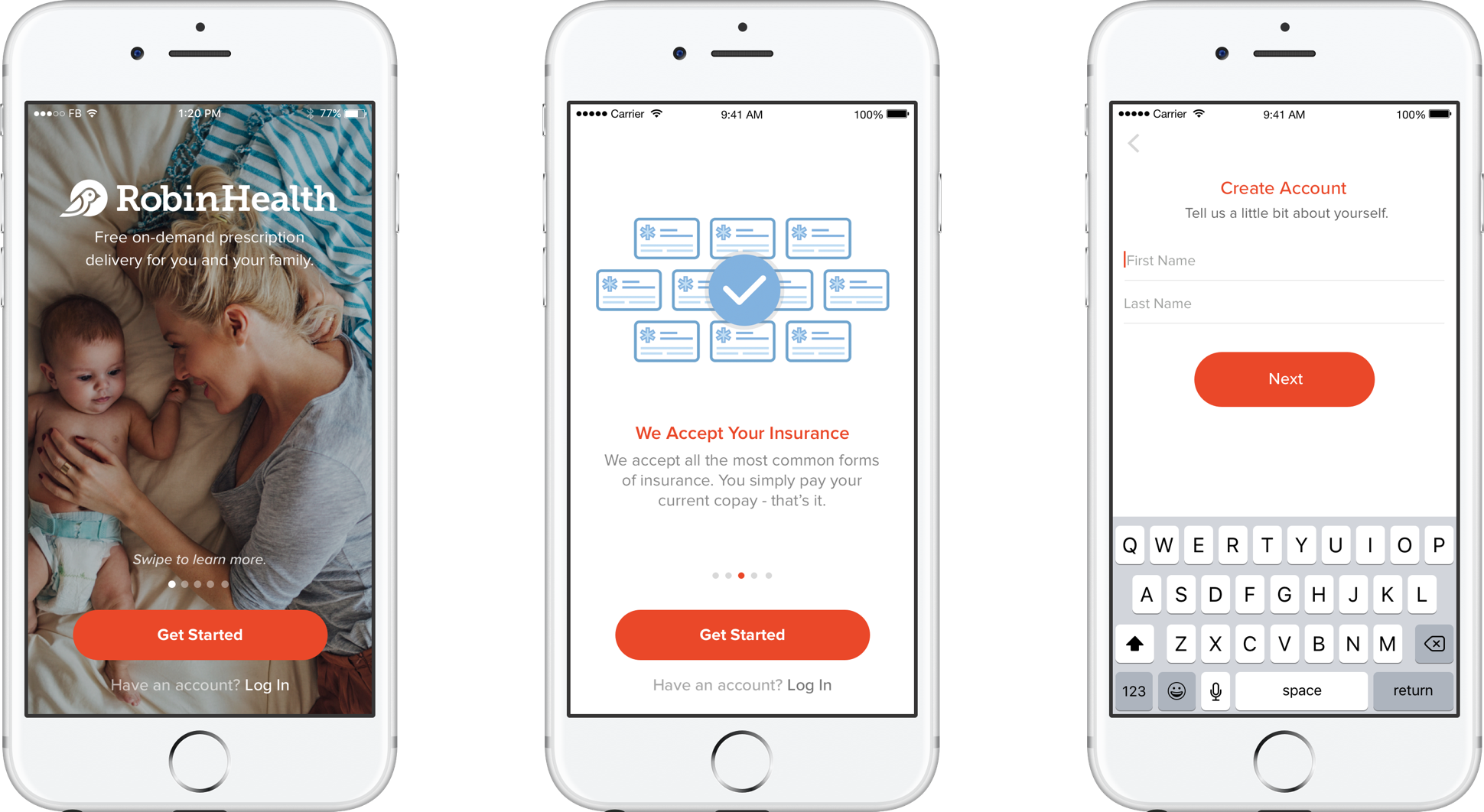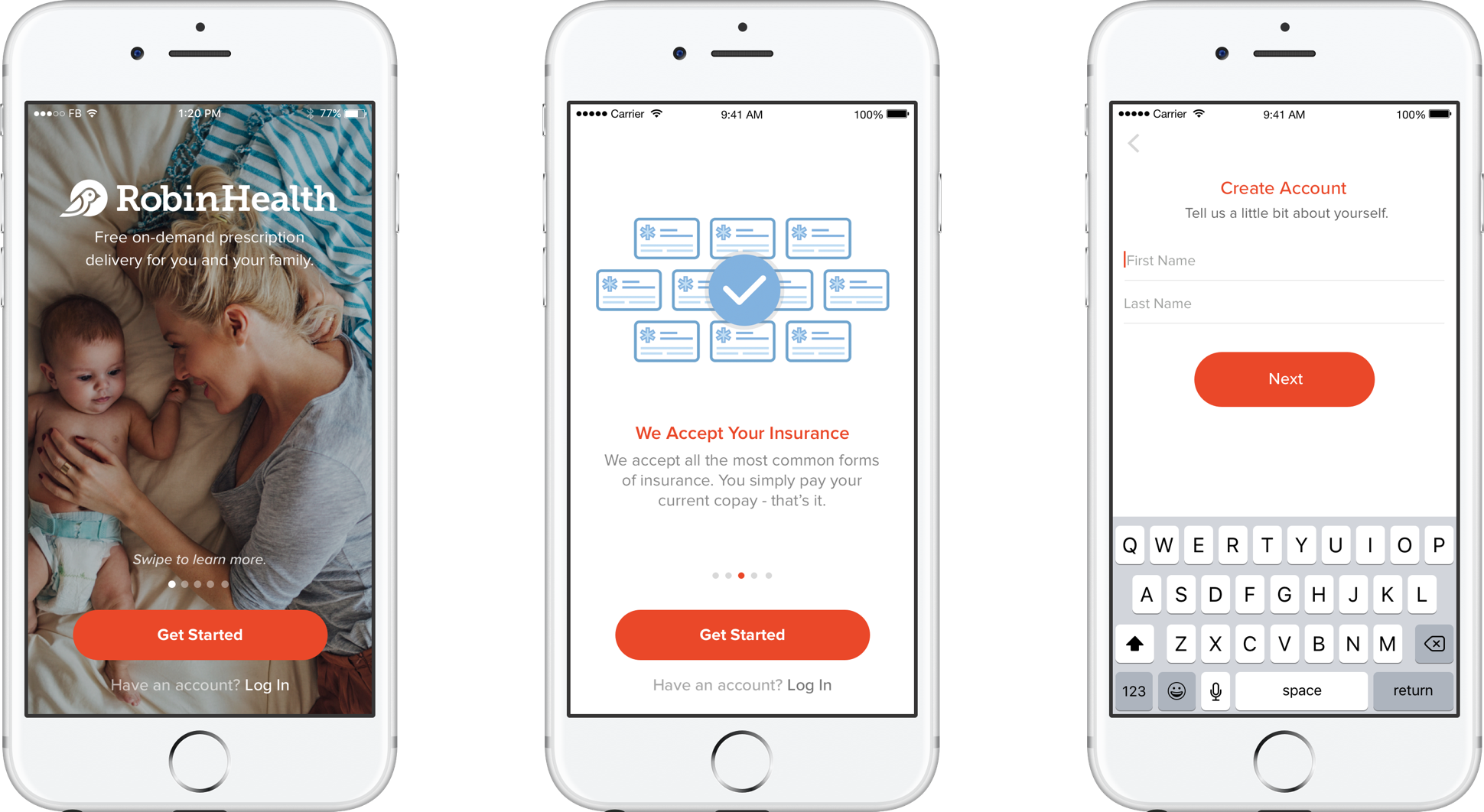 01
USABILITY TESTING
To make sure our product was satisfying users, I frequently ran usability tests. Whether it was by hiring individuals from TaskRabbit to come for on-site visits, usertesting.com or guerilla testing at various day cares, usability testing and feedback was always a priority.